Welcome to Sydney Criminal Lawyers®
Sydney Criminal Lawyers® is Australia's Leading Criminal Defence Firm, with offices in eight locations across New South Wales, including the Sydney CBD, Liverpool and Parramatta.
Our ability to consistently produce outstanding results for our clients has led to numerous awards, including Criminal Defence Firm of the Year in Australia for several years running.
We offer a Free First Conference for those who are going to court, and Fixed Fees for many of our services.
Our Experienced Team of Highly Respected Criminal Defence Lawyers will ensure you receive formidable legal representation, at an affordable price.
Recent Cases
Sydney Criminal Lawyers® Blog
Recent Cases
Our client is a 53 year old man who lives in a unit complex in Western Sydney. He had been having trouble with a neighbour for some time due to that person regularly conducting parties during which loud music was play...
Our client is a 48-year old man who lives in the Eastern suburbs of Sydney. He was charged with assault occasioning actual bodily harm after an argument with his wife of 15 years escalated to a physical altercation at...
Sydney Criminal Lawyers® Blog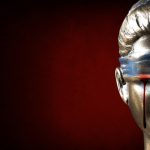 By Sonia Hickey and Ugur Nedim The victim of one of Australia's most high-profile miscarriages of justice has been killed in a hit and run incident in Los Angeles. ...
Right now, Julian Assange is languishing in south London's Belmarsh maximum security prison. He's facing up to 12 months inside for breach of bail. And he'll appear...