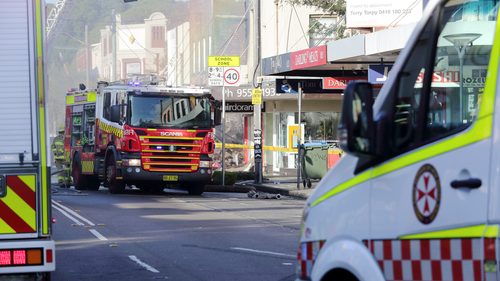 Queensland is the latest state to propose extra measures to protect paramedics following a spate of attacks on emergency workers.
Three recent attacks have highlighted the dangers faced by paramedics who are trying to help those in need.
Queensland critical care paramedic Tash Adams says she was threatened with a syringe by a man she was called out to assist for a leg injury.
"He was a bit aggressive when the crew first arrived, but he calmed down significantly with treatment… En route to hospital however he attacked me… It was quite a frightening experience", she reported.
The man allegedly snatched a syringe from Ms Adams' hand before threatening to stab her with it.
A day later, a male paramedic was allegedly kicked in the stomach by a lady he was treating at Parkwood. Another incident involved a male paramedic being "punched, scratched and spat on" whilst attending to a woman.
Gold Coast Assistant Commissioner John Hammond says such actions are completely unacceptable regardless of the condition of the patients:
"We have zero tolerance for that type of behaviour against our staff … they're out trying to serve the community and help people".
United Voice delegate Brett Fournier, who represents ambulance, agrees with that approach, calling for mandatory prison sentences for offenders:
"The current system we feel is letting them sort of get away with it … we are going to push the judicial system for a firmer stance when they start sentencing patients who assault our paramedics".
So far this year, 176 paramedics have reported being assaulted across Queensland.
In New South Wales
 The prevalence of assaults against ambulance officers in New South Wales has led to the introduction of several additional measures in recent years, including:
The employment of two additional full time trauma specialists
An improvement in debriefing practices at incident scenes and thereafter,
Expanding chaplaincy support services
Engaging more peer support officers
Additional training workshops focusing on support, PTSD and stress related issues,
Providing a 24/7 counselling service
Employing a healthy workplace coach
The fact that an emergency services worker was the target of an assault is considered to be an aggravating factor in NSW for the purpose of sentencing, which means it can lead to a more severe penalty.
Assaulting a paramedic is also a separate offence under section 67J(2) of the Health Services Act which states:
"A person must not, by an act of violence against an ambulance officer, intentionally obstruct or hinder the ambulance officer when the ambulance officer is providing or attempting to provide ambulance services to another person".
The maximum penalty for that offence is five years' imprisonment.
Receive all of our articles weekly
Author
Sydney Criminal Lawyers
Sydney Criminal Lawyers®
is Australia's Leading Criminal Defence firm, Delivering Outstanding Results in all Criminal and Driving cases. Going to Court? Call (02) 9261 8881 for a Free Consultation.