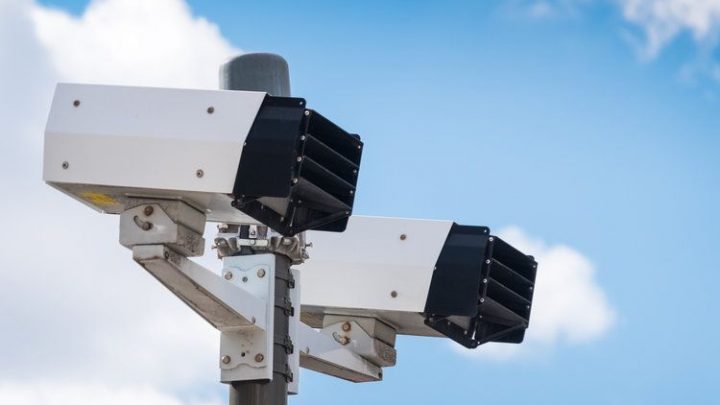 The New South Wales Government will be trialling high-tech cameras which they say are capable of detecting illegal mobile phone use from as far as a kilometre away, and issuing fines without drivers being aware.
Premier Gladys Berejiklian is calling for a crackdown on mobile phone use after two police officers were injured when a van crashed into an RBT site earlier this year. As a result of the collision, one officer had his foot and part of his lower leg amputated and another suffered a broken leg.
The driver of the van, who walked away unharmed, admitted he was looking at his phone at the time.
Trials on the way
Distraction is said to be one of the leading causes of fatal road crashes in Australia. NSW police say they are keeping an eye on all kinds of new technologies from around the world, in a bid to help them detect illegal driving behaviours.
The hi-tech cameras, which are about to go on trial in NSW, have already been trialled in Melbourne where they allegedly detected 272 drivers – or 7.1 per cent of all drivers – illegally using their mobile phones during a five-hour test period across just one lane of the Eastern Freeway.
As part of the NSW government's Road Safety Plan 2021, it proposes to pass new legislation enabling the use of camera technology to enforce mobile phone offences.
The Road Transport Legislation Amendment (Road Safety) Bill 2018 was introduced into the NSW Legislative Assembly on March 6, 2018. Our state is the first Australian jurisdiction to introduce such legislation.
392 people lost their lives on our roads last year, an increase of 12 more on the previous year. The Christmas holiday period was particularly concerning, with 28 people dead as a result of car accidents.
Tackling the top factors in road crashes
Speed remains the biggest killer, with 168 deaths attributed to excessive speed. This accounts for more than 40% of the road toll. Fatigue and distraction and drink driving are also major killers.
The government recently announced it will be toughening drug driving penalties and increasing the number of mobile drug tests (MDTs) from 100,000 to 200,000 a year by 2020.
Currently in NSW, the penalty for using a mobile phone which driving is a $330 fine and the loss of four demerit points. This is lower than in the ACT where the fine is $528 and a loss of four demerit points, and Western Australia where the penalty is $400.
Reducing the road toll
Figures from the Centre for Road Safety suggest that a person is killed or injured on NSW roads every 42 minutes.
The government has set an ambitious target to reduce the road toll by at least 30 per cent by 2021. It has also committed to spending our roads – setting aside $300 million for roads in its annual budget, including $70 million for road safety programs.
It plans to invest heavily in road infrastructure and upgrades, focusing $90 million on country roads in an effort to eliminate regional deaths.
With the number of vehicles registered in NSW rising to nearly 6.5 million, we all need to do our part to ensure everyone is safe on our roads.
Receive all of our articles weekly