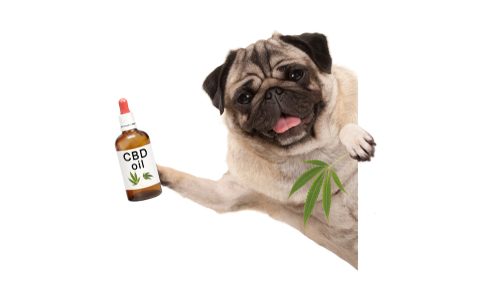 An Australian company is undertaking ground breaking research to determine whether medicinal cannabis products could be used to treat medical conditions in family pets.
After a successful trial on dogs, CannPal is now expanding its testing to our furry feline friends.
'The sky is the limit' for the drug's potential
The company believes medicinal cannabis is effective on a range of conditions from osteoarthritis and hip dysplaysia, arthritis, as well as skin conditions, epilepsy and even behavioural issues. A spokesperson said 'the sky is the limit' in terms of the plant's potential uses.
CannPal is the first company Australia to develop medicinal cannabis remedies for pets. It has announced a partnership with Eurofins Animal Health, to jointly develop pain treatments using cannabis products for cats.
During the initial trial, eight dogs were given active compounds containing cannabinoids while three were given placebos. The trial saw positive results with no detectable adverse effects.
While THC can be toxic for animals, researchers and veterinarians have discovered that, like humans, some dogs and cats respond positively to cannabidiol (CBD), a non-psychoactive component of cannabis, which does not produce a 'high'.
Drug prohibition hinders progress
The Australian Veterinary Association (AVA) says that while the research shows potential, the illegal status of cannabis has hampered its progress and continues to do so.
Many other countries are conducting similar trials for domesticated animals, and the AVA says it's keeping a close eye on the outcomes.
It is estimated that 60 per cent of dogs between seven and 11 will develop arthritis, and one in two will form some kind of cancer. The Association is hopeful that cannabis treatments may have a significant role to play in the treatment of these diseases in the future.
The AVA says it has been inundated with enquiries about medicinal cannabis treatments for pets. It emphasises there is still some way to go to get the drugs approved and distributed.
What does the law say?
Medicinal cannabis for human consumption is now legal in New South Wales, subject to strict regulations.
After many years of research, medicinal cannabis has proven to be successful in the treatment of many human illnesses, including epilepsy, multiple sclerosis, chronic pain and chemotherapy-induced nausea.
However, the substance is expensive and very difficult to obtain. Although legislation has been passed to enable the legal cultivation and production of cannabis products for medicinal use in Australia, and despite the government issuing more than 30 licences to do so, domestically harvested products are still unavailable.
What's more, patients are required to go through approval processes with their GPs – who must approve the initial prescription – as well as the Therapeutic Goods Administration, federal and state governments – a procedure which has been criticised as cumbersome and lengthy.
Access should be getting easier
At a Council of Australian Governments (COAG) meeting in April this year, all state and territory health ministers signed a national scheme to streamline patient access to medicinal cannabis products.
Based on a model launched in NSW earlier in the year, the national regime proposes to provide patient access to medicinal cannabis within 48 hours, which is a vast improvement on the current system which can take months.
Meanwhile, access to cannabis products in several other countries is a lot easier.
Cannabis is legal for medicinal use in 29 of the United States and also in Canada. And New Zealand is in the process of making medicinal cannabis widely available, as well as establishing a local industry.
Canada has also recently announced that it will legalise the recreational cannabis, following in the footsteps of several United States.
Receive all of our articles weekly