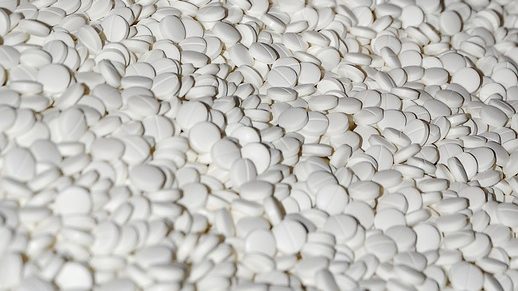 Upon being sworn in as Philippines President on June 30, Rodrigo Duterte wasted no time unleashing a terrifying crusade against drug users.
The "vigilante President" has urged citizens to take the law into their own hands, saying,
"If you know of any addicts, go ahead and kill them yourself as getting their parents to do it would be too painful."
Rise to Power
Duterte won the recent general election in a landslide on the back of an "ultra-tough on crime" platform, threatening to kill tens of thousands of people he suspects of crime – even advising Filipinos to profit by establishing funeral homes.
His election promises included issuing shoot-to-kill orders to security services, and offering bounties for the corpses of drug dealers. During the campaign, Duterte said 100,000 people would die during his crackdown, with so many dead bodies in Manila Bay the fish would grow fat feeding on them.
Duterte's election push was bolstered by frequent tirades against the nation's wealthy. Commentators say the Filipino public was yearning for such a leader, with a quarter of the population living below the poverty line despite six years of solid economic growth.
Links to Vigilante Death Squads
Reports suggest that Duterte has strong links to the Davao Death Squads (or DDS), a vigilante group active in Davao City in the Philippines. The group is believed to be responsible for summary executions of over 1000 people suspected of drug dealing and other crimes.
In April 2009, a report by the UN Human Rights Council found,
"The Mayor of Davao City… [Duterte] has done nothing to prevent these killings, and his public comments suggest that he is, in fact, supportive."
Duterte's disdain for due process and the rule of law was evidenced in 2002, when he appeared on local media to identify those he suspected of being criminals. Many of those identified were later murdered by vigilantes.
And at a 2005 crime summit in Manila, the politician declared, "Summary execution of criminals remains the most effective way to crush kidnapping and illegal drugs".
Summary Executions
In the four days after Duterte taking power, authorities boasted killing at least 45 people suspected of drug trafficking.
Many were killed by police, with officers claiming all of them had resisted arrest and shot at authorities. Officials are boasting that hundreds of drug users recently surrendered over fears they would be slaughtered in the aftermath.
The media has reported that over 100 suspects have been executed since Duterte's election win, without a court hearing. It is feared Duterte's rhetoric is spreading into violent public vigilantism. In the most recent reported incident, two bodies were found under a Manila bridge on Saturday, their faces bound with duct tape and their shirts warning, "Don't follow my example. I am a pusher".
Duterte is vehemently against diversion or rehabilitation, saying, "If you are involved in drugs, I will kill you. You son of a whore, I will really kill you."
Rule of Law
Azadeh Shahshahani, a human rights lawyer monitoring the Philippines, says Duterte's comments have triggered a "worrisome trend" of violent attacks carried out by members of the public.
"The president and his subordinates should remember that the accused should be afforded a fair process in an independent court of law regardless of the severity of the offence, per well-established principles of international law," Shahshahani said.
Duterte is unconcerned, going so far as to offer immunity from prosecution to police officers.
"Do your duty," Mr Duterte told an audience of police. "If in the process you kill 1,000 persons because you were doing your duty … I will protect you."
It seems the rule of law has made way for state-sanctioned vigilantism in the Philippines, with the overwhelming support of the impoverished.
Receive all of our articles weekly
Author
Sydney Criminal Lawyers
Sydney Criminal Lawyers®
is Australia's Leading Criminal Defence firm, Delivering Outstanding Results in all Criminal and Driving cases. Going to Court? Call (02) 9261 8881 for a Free Consultation.