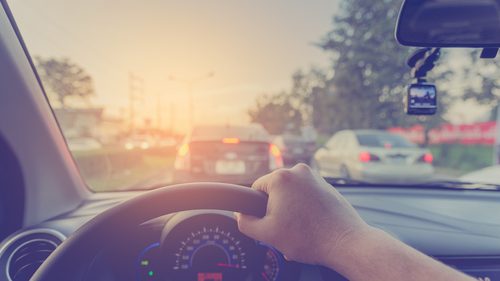 By Jimmy Singh
Traffic laws are complex and ever-changing, and our experience is that disqualified drivers are often misadvised about when any further disqualification period for a new offence (one committed while they were disqualified) will commence.
That advice can lead to disappointment and frustration, as the driver may leave court under the misapprehension that their further disqualification will commence on that day, only to later discover that the RMS has commenced the period from the end of their existing one.
Consecutive versus concurrent
A 'consecutive' (or accumulated, or 'back to back') disqualification commences at the end of any existing period/s of disqualification, while a 'concurrent' disqualification runs at the same time (ie overlaps with any existing disqualification period/s).
A concurrent disqualification is therefore preferable for an already-disqualified driver.
Common scenarios
Here are three common scenarios which help to explain when a disqualification period will commence.
Scenario A
A driver is charged with driving while suspended and sentenced to a disqualification period of 12 months.
During that 12 month period of disqualification, the driver commits an offence of low range drink driving.
The magistrate imposes a 6 month disqualification period for the drink driving offence during the period of disqualification for the driving whilst suspended offence.
In this scenario, the additional disqualification will commence on the date of the conviction for the drink driving offence. In other words, it will run concurrently (or partially concurrently) with the original disqualification period; see Roads and Traffic Authority of New South Wales v Tamara O'Sullivan and Others [2011] NSWDC 1258.
Of course in such a scenario, the driver would also be charged with driving whilst disqualified and be liable for a minimum of 2 years disqualification for that offence (unless the magistrate gives the driver the benefit of a non-conviction under a 'section 10 dismissal or conditional release order'). The date the disqualification commences for the drive whilst disqualified offence is covered in scenario B.
Scenario B
A driver is found to be driving whilst disqualified.
The magistrate imposes a 2 year disqualification for the new drive whilst disqualified offence.
In this case, the new disqualification period will run 'consecutively'. In other words, it will commence at the expiration of the existing one; see section 54(8) Road Transport Act 2013 (NSW).
Scenario C
A driver is suspended due to the accumulation of demerit points.
The driver continues to drive and is caught driving whilst suspended twice on the same day.
The driver pleads guilty and receives 2 disqualification periods of 12 months each, one for each driving whilst suspended offence.
The first thing to be aware of in this situation is that – provided the driver has no previous 'major traffic offences' within the previous 5 years (eg no driving whilst disqualified, drink driving etc) both of these offences will be considered a 'first offence' for the purposes of the road traffic legislation if the driver is convicted on the same day.
This is important because a "second or subsequent" driving whilst suspended offence carries an "automatic" disqualification period of 2 years, not 12 months.
In this situation, both of the disqualification periods will run concurrently from the end of any existing period of suspension; see R v Ahmed [2008] NSWDC 380.
Habitual offenders
It is also important for drivers to bear in mind that the accumulation of 3 or more major traffic offences within a period of 5 years will trigger a "habitual offender declaration" which – unless it is quashed by a court – will lead to an additional 5 year disqualification at the end of any court ordered disqualification period.
Receive all of our articles weekly
Author
Sydney Criminal Lawyers
Sydney Criminal Lawyers®
is Australia's Leading Criminal Defence firm, Delivering Outstanding Results in all Criminal and Driving cases. Going to Court? Call (02) 9261 8881 for a Free Consultation.