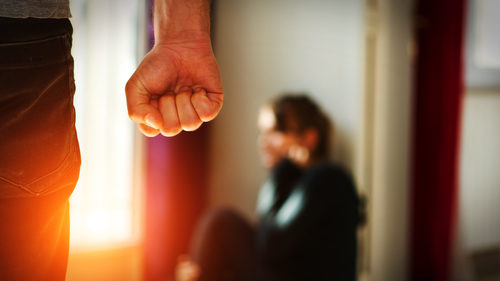 As Police unravel the story behind Sydney woman's Michaela Dunn's murder, New South Wales Police Commissioner Mick Fuller mentioned to press earlier this week that the alleged perpetrator Mert Ney "had some domestic violence issues linked back to his family, that again, were not significant or serious injuries . . . but if you look at his spreadsheet from a criminal history perspective, it remains unremarkable."
But what stands out in the Commissioner's statement is that, in recent years, as criminologists have been studying the issue of domestic violence in Australia, research has found that domestic violence offenders are also more prone to commit violent crimes outside the home.
The link between domestic violence and other violent offending
While many of us would be led to believe that domestic violence is actually a special crime – because it occurs in a private domestic relationship or family setting – the research suggests that domestic violence could actually be a critical 'red flag' that an offender will perpetrate other violent crimes as well.
A 2017 report titled  Violent Criminal Careers authored by Don Weatherburn, the former director of the NSW Bureau of Crime Statistics and Research (BOCSAR), and his colleague Wai-Yin Wan, found a clear link between domestic violence and other violent crime.
The research suggested that offenders are much more likely to commit another violent offence if they are male, and if one of their previous offences is domestic violence. It also explained that there are often several steps in the road to violent crime.
It found that homicide, for example, is not usually a first offence, but that many homicide perpetrators have domestic violence offences in their background.
While research along these lines is still in its early stages, last year in South Australia, police investigated more than 10,000 crimes linked to domestic violence. These included murder and assaults to robbery, trespass, abduction and harassment.
As a result, South Australian Police have begun to implement better tracking methods in order to obtain more comprehensive data that will help to determine a more precise correlation between domestic violence and other types of crime.
More research is needed to draw definitive and comprehensive conclusions but the preliminary research draws parallels which suggest that it is unwise for us to view domestic violence offenders as not being a potential threat to the general community, capable of committing other crimes, not just offences against family members.
For example, Man Haron Monis, the man behind the Lindt Café seige, was before the courts on two separate and serious matters. He was facing more than 40 sexual assault charges involving seven alleged victims; and charges relating to him being an accessory to the murder of his former wife.
When it comes to intimate partner and family violence, we also need to factor in other issues that we know contribute to this complex issue – mental illness, and having being raised in a violent family, exposed to abuse as a young person. Adult children who were victims continue the abuse in their own families, and also are at an increased risk of alcohol and drug abuse. We already know that domestic violence is not a problem confined to one culture, one demographic or one age group, and in Australia it has reached epidemic proportions.
Domestic Violence murders double in NSW
The most recent figures show that the number of people killed by their partners or a family member has doubled in New South Wales. New data from June 2019 reveals 38 people died as a result of domestic violence (DV) homicide in the year to March 2019, up from 19 in the previous 12 months. Women accounted for 15 of the total number of victims, up from 11 the previous year. Seven of the victims were children who were killed by a parent, up from one victim in the previous year.
And with a distinct link having been identified between domestic violence and other violent crime, this can no longer be treated as a separate criminal offence or an issue that just affects our families, it's an issue for the whole of the nation.
Receive all of our articles weekly