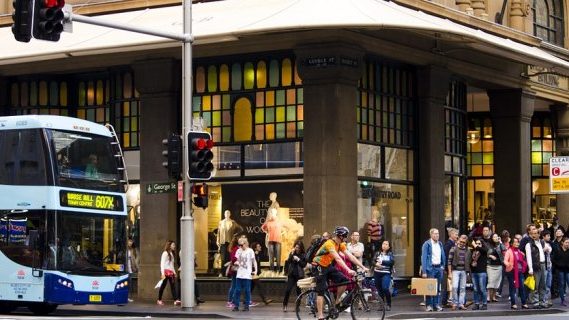 By Blake O'Connor and Ugur Nedim
A number of recent cases have raised concerns about the prevalence of sexual offences against women in taxis and on public transport.
A Sydney taxi driver was recently charged with indecently assaulting a 19-year old woman at the end of an evening trip from Burwood to Abbotsford. The driver is alleged to have touched the woman indecently while dropping her off, after which the passenger immediately contacted her boyfriend and then police. The man is due to appear in court on October 27.
The latest incident comes as indecent acts against women on public transport have been called an 'epidemic', with Bob Nanva, the Rail, Tram and Bus Union National secretary, saying:
"There is an epidemic there, no one wants to talk about it, no one wants to acknowledge it and no one wants to do anything about it … we're calling for public transport authorities around the country to do more to protect commuters from thugs, dickheads and perverts on public transport".
Earlier this year, 31-year old former Perth taxi driver, Singardeep Singh, was sentenced to five and a half years in prison for indecently assaulting one woman, then sexually assaulting another on the same day.
Mr Singh was extradited from India to Perth to face charges relating to the incidents. The first involved him asking a 20-year old passenger sexually suggestive questions, then touching her thigh while rubbing his groin. Half an hour later, Mr Singh drove an 18-year old passenger to a park where he sexually assaulted her.
The defendant tried to use his cultural background as an excuse, with his lawyer telling the ABC that "in his Punjab community … if a woman wore a bikini she was assumed to be a prostitute".
However, the court did not see this as a mitigating factor during the sentencing process.
These cases are part of an alarming Australia-wide increase in sexual offences against women on our transport systems, with Victoria experiencing a 60% increase in such incidents between 2013 and 2014.
Indecent Assault in NSW
Section 61L of the Crimes Act 1900 contains the offence of 'indecent assault', which carries a maximum penalty of five years' imprisonment in the District Court, or two years if the case remains in the Local Court.
A person is guilty if the prosecution is able to prove beyond reasonable doubt that 'a person assaults another, and at the time of the assault or immediately before or after it, that person also commits an act of indecency'.
An act of indecency must have some sexual connotation, and there must be an intention to obtain sexual gratification. As the NSW Judicial Commission explains:
"For an assault to be "indecent" it must have a sexual connotation. It will have that connotation where the touching or threat is of a portion of the complainant's body, or by use of part of the assailant's body, which gives rise to that connotation: R v Harkin (1989) 38 A Crim R 296 at 301. However, if the assault does not unequivocally offer a sexual connotation, the Crown must show that the accused's conduct was accompanied by an intention to obtain sexual gratification"
For those who plead guilty or are found guilty of indecent assault, the court can impose any one of a range of penalties, including:
A 'section 10 dismissal or conditional release order', which means guilty but no criminal record. This may be accompanied by a good behaviour bond.
A fine.
A 'section 9' good behaviour bond, which comes with a criminal record.
A community service order.
An intensive correction order.
A suspended sentence; or
Prison.
The applicable penalty will depend on a range of factors, including the seriousness of the conduct, whether or not a plea of guilty was entered, the defendant's age, any mental conditions suffered, demonstrated remorse, likelihood of committing further offences etc.
Woman who are using taxis alone late at night are advised to sit in the back seat, and to immediately report any untoward advances to the relevant taxi company and authorities by recording the driver's details.
Image credit: seetherealsydney.com
Receive all of our articles weekly
Author
Sydney Criminal Lawyers
Sydney Criminal Lawyers®
is Australia's Leading Criminal Defence firm, Delivering Outstanding Results in all Criminal and Driving cases. Going to Court? Call (02) 9261 8881 for a Free Consultation.