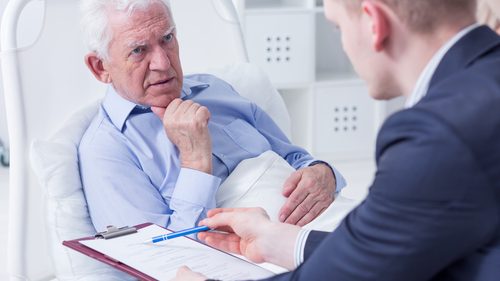 The Victorian Legal Services Commissioner, Fiona Mcleay, has issued a bulletin warning the state's lawyers against engaging in unethical practices to lure clients, such as "claim farming" and "ambulance chasing".
Giving lawyers a bad name
"This paints an appalling picture of how lawyers might appear to operate," stated Ms McLeay. "The fact that the vast majority of lawyers don't behave in this way will be lost on the public at large. It's behaviour like this that gives other lawyers a bad name".
She continued, "As the legal regulator, we want consumers to be confident in the standards of behaviour that their lawyers will uphold."
Lawyers directed to act ethically
Ms Mcleay has directed lawyers to ensure they operate within the boundaries of ethical conduct when pursuing clientele.
She has warned against 'claim farming', which is where third parties call or email people with a view to encouraging them to make compensation claims, then sells those leads to law firms.
The Commissioner has advised that calls to prospective clients should only be made by professional staff who genuinely believe they can assist the person.
Her warning against 'ambulance chasing' – which is typically where a lawyer approaches an accident or trauma victim and urges them to initiate proceedings through their firm – comes in the wake of media reports that three separate law firms intruded on a dying woman's hospital room with a view to persuading her to initiate legal proceedings over the tragic accident.
Codes of conduct
Ms McLeay explained that while professional conduct rules do not prohibit law firms paying third parties to refer clients to them, the arrangement must be fully disclosed and the client must be made aware they have no obligation to accept the invitation to act.
The primary issue of concern to the Commissioner is the lack of disclosure – where lawyers fail to make prospective clients aware of the marketing arrangement.
The Commissioner says that any such breach of conduct rules could expose lawyers to disciplinary action.
In New South Wales
New South Wales Law Society President Doug Humphreys says that while claim farming is generally legal, it can bring the state's legal profession into disrepute.
"An expected increase in harvesting via online platforms poses serious questions for governments, insurers and legal practitioners," he explains.
"We must question whether our professional ethics should permit financial gain where it results from the sale of private information by a third party or at the expense of potential intrusions on a client's privacy, forceful sales tactics or undue influence".
"Our relationships with our clients are sacrosanct, built on trust and transparency. Clients are often vulnerable and potentially open to oppression, undue influence or disadvantage. Our advice should never be influenced by relationships with third parties."
"The Law Society will engage with stakeholders from the legal profession, regulators, government and insurance industry to investigate possible solutions to address the community's concerns about claim farming".
Law firm under the spotlight
There have been reports that embattled law firm Slater and Gordon has been engaging in 'claim farming' to bolster its client base.
The ABC purports to have obtained "secret internal documents" containing information that the firm has been involved in a client referral scheme with at least four companies – telephone marketing firm PreLegal, private health insurer Medibank Private, car rental Compass Claims and online doctor appointment booking service HealthEngine.
Combined, these arrangements are alleged to have generated upwards of 800 personal injury cases for the firm between March 2016 and August 2017, potentially yielding millions of dollars in legal fees.
While the firm has denied the allegations, the reports have adversely affected the reputation of lawyers generally – particularly those practising in compensation.
Dollars over ethics
The reports have also triggered dialogue about whether current codes of conduct and enforcement mechanisms are sufficient to deter unethical practices.
Many believe that firms who place dollars ahead of basic ethics and morals should not only be dissuaded against using such tactics, but brought to account through disciplinary measures.
Particular concerns have been expressed about compensation law firms who seek to pressure and unduly influence traumatised individuals for financial gain, effectively impeding their right to make informed decisions.
As one lawyer explains: "The major personal injury law firms and collaborating businesses have a significant advantage over the individual — many of whom are vulnerable — in terms of purchasing power."
"Any abuse that occurs, or skirting of ethical boundaries, disadvantages us all."
"Ethics is doing the right thing even when someone isn't watching."
The Law Society of New South Wales has a search facility where you members of the public can locate the right lawyer for their particular case.
The Find a Lawyer page is an online directory of all NSW lawyers and law firms who currently hold a practising certificate, and users can refine searches in a number of ways, including searching for Accredited Specialists in a particular field of law.
Receive all of our articles weekly