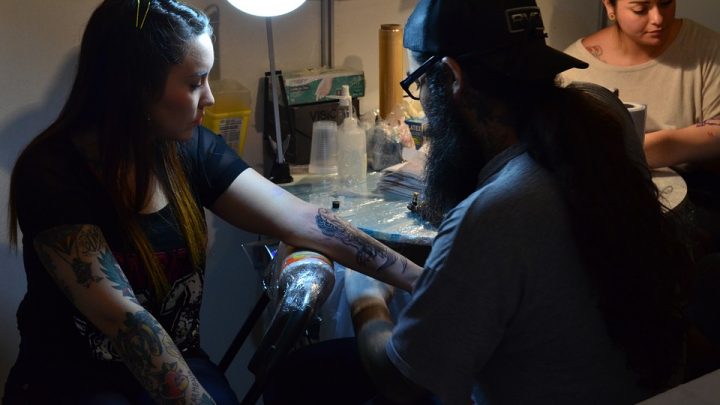 By Blake O'Connor and Ugur Nedim
The past decade has seen the introduction throughout Australia of draconian laws ostensibly designed to restrict the movements and associations of motorcycle club members, with many justifiably expressing the view that such legislation is making a mockery of the law.
The most recent target
More recently, similar legislation was passed to target tattoo parlours – with hard working small business owners facing closure at the whim of the NSW government.
The Tattoo Parlours Act 2012 (NSW) requires all persons who operate tattoo parlours to be licensed. Among other things, section 12 of the Act requires licence applications to be accompanied by a statement outlining any 'close associates' of the applicant. A close associate is defined to include anyone who holds, or will hold, any financial interest in the business.
Additionally, section 26 allows for a licence to be cancelled upon an 'adverse security determination' which leads to a finding that an applicant is 'not a fit and proper person to be granted the licence'.
This means tattoo parlour operators can lose their businesses where government bureaucrats decide they are not fit to be hold a licence.
Bondi Ink
The company behind reality TV show 'Bondi Ink' has certainly felt the impact of these laws, with the business being forced to close after the government refused its application for a licence.
A spokesperson from the NSW Department of Fair Trading said the refusal was based upon an 'adverse assessment' by NSW police.
Bondi Ink, who counts celebrities Zayne Malik and Ronan Keating as fans, is not the only company to express concerns over the draconian laws. The owner of Charlies Tattoo Parlour in Surry Hills, Bodie O'Leary, has described the laws as "crazy", saying "they unfairly target artists who have no links to bikie groups, drugs or violent crime. Mr O'Leary added:
"I have a perfect driving record and I've never committed a crime… I just tattoo for a living. They are making us do things that convicted criminals have to do; the police can search the studio, inspect our financial records and basically do whatever they want".
Justification for laws
Police and government representatives argue the laws are necessary, claiming tattoo parlours are a hotbed for crime, with one-in-four allegedly having some form of 'association' with outlaw motorcycle clubs.
They point to an incident at a parlour belonging to the family of bachelorette winner Sasha Mielczarek Jr, which was subjected to a drive-by shooting in November last year.
Criticism
However, critics of the laws highlight their invasive and arbitrary nature, pointing out the unfairness of allowing police to enter and search operating businesses based on the mere fact that motorcycle club members get tattoos there, let alone the potential injustice of allowing government bureaucrats to effectively shut down operations based only upon the recommendations of police.
Image credit: Sydney Morning Herald
Receive all of our articles weekly
Author
Sydney Criminal Lawyers
Sydney Criminal Lawyers®
is Australia's Leading Criminal Defence firm, Delivering Outstanding Results in all Criminal and Driving cases. Going to Court? Call (02) 9261 8881 for a Free Consultation.