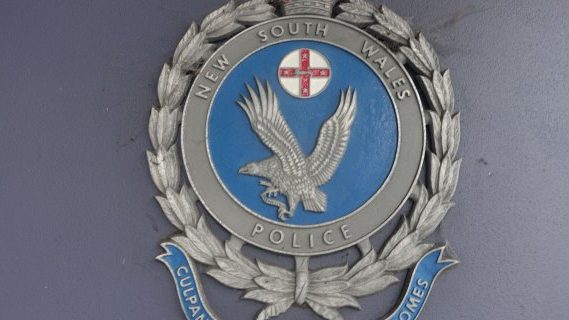 The NSW Ombudsman, Professor John McMillan, is set to recommend criminal charges against current and former NSW police officers for illegally bugging several journalists and over 100 other officers, including former deputy police commissioner Nick Kaldas.
Public Inquiry Process
Professor McMillan plans to make the findings of 'Operation Prospect' public by the end of the year, which is certain reveal improper conduct by the NSW Police Force.
McMillan has already foreshadowed findings of, "criminal and/or improper conduct by public officials from the NSW Police Force, the NSW Crime Commission and/or the NSW Police Integrity Commission."
The inquiry was set-up four years ago to investigate misconduct in the preparation of warrants used to bug police and civilians from 1999 to 2001.
It has been reported that 33 people, including current police officers, have already been sent "show cause'' letters informing them they will be adversely mentioned in the report.
It has further been reported that up to five people will be referred to the Director of Public Prosecutions with recommendations that criminal charges be brought.
Illegal Bugging by Police
Among other things, the investigation into illegal bugging by police, called operation Mascot, has produced evidence that a corrupt police officer, codenamed 'M5', would use listening devices against other officers and even journalists.
Targeted journalists included Channel Seven's Steven Barrett and Daily Telegraph crime editor Mark Morri.
One of the major findings of the investigation was that deputy police commissioner, Nick Kaldas, was being bugged when his former fellow deputy commissioner, Catherine Burn, was the leader of operation Mascot.
M5 is alleged to have approached Mr Kaldas at least four times using a listening device in an attempt to elicit damaging information against the high-ranking officer.
Ms Burn previously gave evidence that she had unspecified suspicions about Mr Kaldas, later saying that any questions about the officer being corrupt had been resolved. "I was satisfied [that] because he had been promoted the matter had been dealt with," Ms Burn said.
The operation also produced evidence that officers under Burn falsified information to obtain listening devices, telephone intercepts and search warrants and, in one case, induced a criminal to commit perjury in front of a magistrate.
Of the 112 names on listening device warrants that were investigated, 54 were found to have no proper justification.
Silencing Whistleblowers
During the investigation, Mr Kaldas released a statement to the effect that he was bugged as part of a personal vendetta against him by officers within operation Mascot, citing a confidential informant as the source of that information. And it appears he was right – with M5 admitting, "I was settling old scores which related to my supervising Superintendent."
The reaction by NSW authorities was to threaten criminal proceedings against Mr Kaldas for refusing to disclose the identity of his informant.
In response to that threat, Greens MP David Shoebridge stated:
"It would be a crime if this multimillion-dollar four-year inquiry ended up prosecuting the brave whistleblowers who stood up and demanded accountability for the police bugging scandal,''
The identity of the informant, former senior NSW Crime Commission official John Giorgiutti, was revealed later in the investigation.
There have also been reports of police officers actively suppressing or failing to disclose information about misconduct by their colleagues for fear of reprisals – an inherent problem when police are tasked with investigating their colleagues.
Only time will tell whether the DPP will act upon the Ombudsman's recommendation to prosecute officers suspected of misconduct, and how that prosecution will pan out.
Receive all of our articles weekly
Author
Sydney Criminal Lawyers
Sydney Criminal Lawyers®
is Australia's Leading Criminal Defence firm, Delivering Outstanding Results in all Criminal and Driving cases. Going to Court? Call (02) 9261 8881 for a Free Consultation.