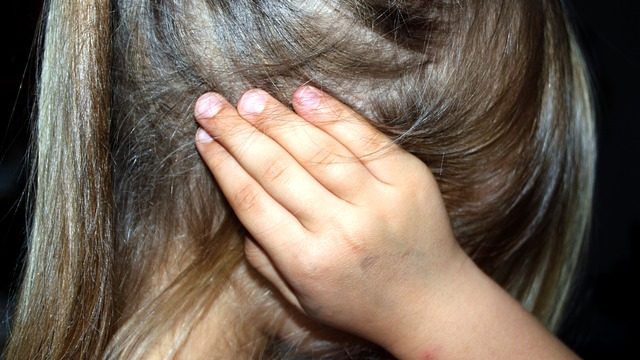 By Blake O'Connor and Ugur Nedim
A spate of recent cases suggest that children placed in foster care are being exposed to cruel treatment, illegal drugs and even sexual abuse.
The foster care system is accused of failing to look after the best interests of children, prompting the Department of Family and Community Services to become increasingly reluctant to remove children from abusive and neglectful biological parents.
Detectives from the child abuse squad recently arrested a 60-year old foster carer, who can't be named for legal reasons, for allegedly sexually assaulting a 14-year old girl and supplying her with cannabis.
The suspect was arrested on 21 October, and faces two counts of aggravated indecent assault, and one count each of 'sexual intercourse with a person aged between 14 and 16 years' and supplying a prohibited drug to a child.
The man and his widow were the girl's foster parents for 10 years. The case was being managed by Uniting Care Burnside, which is the same organisation that looked after a case where a 15-year old girl died after injecting heroin and methamphetamine.
Girl 'X'
In another disturbing case, 14-year old 'girl X' was allegedly sexually assaulted by two carers whilst living in an inner Sydney shelter. An inquest into her death found that, on the evening of 20 April 2014, a 25-year old heroin addict slipped into her room at the Uniting facility, and consumed heroin.
The girl prepared and injected some of the leftover heroin, and was discovered later by friends who heard strange noises from her room. Girl X tragically passed away in hospital as a result of brain injuries.
The inquest heard she had consumed heroin and "toxic to fatal" amounts of methamphetamine.
Abuse of Four-Year Old
Another case involved a man who repeatedly physically abused his four-year old foster child, going so far as to force him to stand in the backyard for protracted periods of time with a sandstone brick over his head.
As a result of the ongoing abuse, the boy received fractures and bruising all over his body. The injuries were discovered during a meeting with a family caseworker, who immediately rushed the child to hospital.
The offender was ultimately sentenced in Parramatta District Court to 16 years in prison with a non-parole period of 12 years.
Reform
These and other cases led the NSW government to introduce a scheme focused on keeping at-risk children with their parents, rather than placing them in foster care.
The scheme is being run by DOCS, and focuses on early intervention through a new 'pregnancy family conference' involving authorities and the newborn's family. So far, nine families have gone through the program, seven of which were allowed to keep their children.
But the program is not without controversy. Recently, an ice-addicted mother and violent partner who previously had eight children removed and placed into foster care have been allowed to keep their ninth child under the new program.
The Vulnerable Families Co-ordinator for Western Sydney, Kylie Hughes, believes the family is now thriving:
"They were booked into Blacktown Hospital, which was our pilot site for the pregnancy family meetings so they attended and went through three pregnancy family meetings … now we've managed to reduce the number of services and they have case management outside of the home".
The dilemma, of course, is whether to keep children with their troubled biological parents or place them into foster care – both options carrying their own risks.
Receive all of our articles weekly
Author
Sydney Criminal Lawyers
Sydney Criminal Lawyers®
is Australia's Leading Criminal Defence firm, Delivering Outstanding Results in all Criminal and Driving cases. Going to Court? Call (02) 9261 8881 for a Free Consultation.