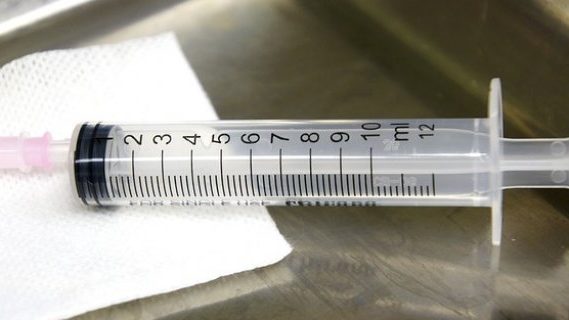 By Blake O'Connor and Ugur Nedim
The Nursing Board of Victoria is facing criticism over its decision to allow a nurse to practise despite putting patients' lives at risk.
Since that decision, 49-year old nurse Megan Haines has been convicted of murdering two patients.
History of misconduct
In the early hours of 22nd January 2008, Ms Haines entered a treatment room of a medical centre in Caulfield, Melbourne and unnecessarily injected an elderly patient with insulin. She then stole the patient's jewellery.
Haines did the same thing to another elderly patient a fortnight later, and was caught after an investigation revealed she was the only nurse on duty at the time.
She also managed to accumulate convictions for drug offences and assault, and her nurse's registration was revoked in February 2008 as a result of the combined behaviour, which involved three separate findings of professional misconduct.
Six years later, in 2014, Ms Haines' nursing registration was somehow reinstated, albeit on strict conditions.
Double murder
After being re-registered, Ms Haines obtained employment at St Andrews Village in Ballina but quickly became the subject of written complaints by at least three patients, including 82-year old Marie Darragh and 77-year old Isabella Spencer.
Shortly after becoming aware of the complaints, Ms Haines injected the two elderly women with lethal doses of (yes, you guessed it) insulin, her poison of choice, causing their deaths.
The Trial
The matter proceeded to a trial in the Sydney Supreme Court, where the jury found Ms Haines guilty of both murders last week after just four hours of deliberations.
A critical piece of evidence before the jury was a 2009 conversation between Haines and a man where she described insulin as an effective way to kill people. The man testified in court that Haines told him:
"It is easy … inject them with insulin because the body continues to metabolise insulin so it looks like natural causes".
Nurse murders eleven
This is certainly not the first time an employed nurse has misused their position of trust to engage in heinous crimes.
The 2015 case of Roger Dean involved the deaths of 11 elderly patients. Mr Dean lit two fires at a Sydney nursing home in the early hours of 18 November 2014, in an effort to destroy evidence that he had been stealing painkillers from the facility.
He was convicted and sentenced to 11 life sentences. His appeal was later rejected by the Court of Criminal Appeal, which found that:
"Having regard to… the abuse by Mr Dean of the position of trust that he occupied, and his deliberate actions in not taking steps to alert fire brigade officers… it cannot be said that the life sentences imposed on him were unreasonable or plainly unjust".
There is also the recent case of a dentist who obtained registration despite being convicted of sexual offences against children, and that of a woman posing as a nurse who obtained employment despite not being registered, going on to commit several counts of fraud.
The consequences of such breaches of trust can be catastrophic for the victims and their families.
Receive all of our articles weekly
Author
Sydney Criminal Lawyers
Sydney Criminal Lawyers®
is Australia's Leading Criminal Defence firm, Delivering Outstanding Results in all Criminal and Driving cases. Going to Court? Call (02) 9261 8881 for a Free Consultation.