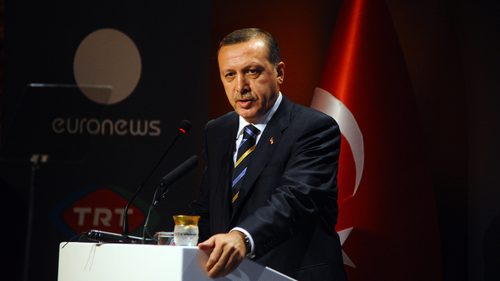 Turkish President Recep Tayyip Erdogan has caused a diplomatic storm after criticising the role of the Anzacs in the allied invasion of Turkey.
The Gallipoli landing of 25 April 1915 is etched into the history of both Turkey and allied nations, with over 100,000 men losing their lives in the ensuing fighting. Turkey ultimately emerged victorious, repelling the threat of British occupation.
The Battle of Gallipoli – or Cannakale as it is known in Turkey – is commemorated on 25 April each year, and has until now been a time for mourners from all nations to come together in solemn remembrance of those who sacrificed their lives in defence of their respective lands.
President's remarks in the wake of Christchurch
But that has been put at risk by the ill-chosen words of the outspoken Turkish President who – many believe foolishly – has opened fire not only on the Christchurch shooter, but on Australians and New Zealanders who express anti-Islamic views.
Directing his words towards suspected terrorist Brenton Tarrant, Mr Erdogan told a rally of thousands:
"You mercilessly murdered 50 of our brothers and sisters. You will be made accountable for this.
"If New Zealand doesn't punish you, we will get you whatever it takes".
The President called for the reinstatement of the death penalty and its infliction upon Tarrant.
He further stated that the Christchurch massacre is part of a wider attack on Muslim people, and that institutions in countries like Australia and New Zealand are ultimately responsible for what occurred.
"They are pushing our limits from 16,500 kilometres away, from New Zealand with what they are saying and doing", he told the rally.
"This isn't the act of one person. This is institutional".
There is certainly a very strong argument that Australian politicians and our mainstream media fuelled the hatred that led to the massacre.
The President then proceeded to issue a stern warning, which many see as unhelpful to mending wounds and rebuilding relations between nations.
Directing his comments to "anti-Muslim Australians", the President stated:
"Your grandparents came here… they ended up in coffins.
"Be certain we will send you back in the same way your grandfathers ended up".
The Australian Prime Minister summoned the Turkish Ambassador with a view to dealing with the situation. Mr Morrison, who has made repeated attempts to capitalise on anti-Muslim sentiment, said he is "very offended" by the remarks.
He later demanded an apology from the President, adding:
"Remarks have been made by Turkish President Erdogan that I consider highly offensive to Australians, and highly reckless in this very sensitive environment".
Ataturk would be turning in his grave
Erdogan's outburst is entirely at odds with the views of previous Turkish leaders, who have embraced the spirit of camaraderie between the formerly warring nations.
It is also inconsistent with the words and sentiments of the Turkish Commander at Gallipoli, Mustafa Kemal Ataturk, who famously stated in a tribute to the Anzacs:
"Those heroes that shed their blood and lost their lives … You are now lying in the soil of a friendly country. Therefore rest in peace.
"There is no difference between the Johnnies and the Mehmets to us where they lie side by side here in this country of ours.
"You, the mothers who sent their sons from faraway countries, wipe away your tears; your sons are now lying in our bosom and are in peace. After having lost their lives on this land they have become our sons as well."
Receive all of our articles weekly