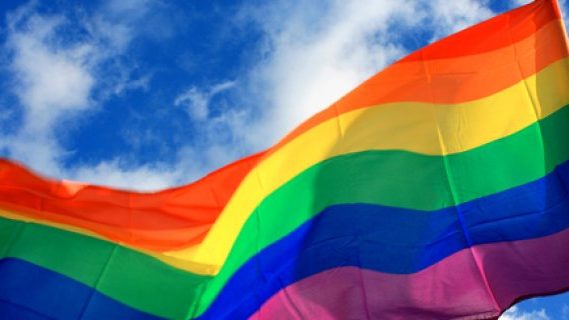 Bu Sonia Hickey and Ugur Nedim
Queensland Premier Annastacia Palaszczuk has apologised to the hundreds of people charged under the state's historic gay sex offence laws, and has proposed laws for those who were convicted to clear their records.
Ms Palaszczuk delivered the apology in the parliament last week, with a motion supporting the move passing with bipartisan support.
In her speech, Ms Palaszczuk stated:
"To those people who faced the ignominy of being charged by police, of appearing before the courts and being punished for merely expressing their sexuality, we say sorry.
"We regret the humiliation that you have endured and the violence and vilification that were perpetrated upon you. We know that for many of you this has caused immeasurable pain.
"…Although belated, this apology is nonetheless sincere and heartfelt, and I acknowledge the pain, the hurt and the suffering experienced by so many Queenslanders for so long," she said. "
She acknowledged at the same time that the laws were discriminatory and led to prejudice, violence, harassment and vilification, and made criminals of ordinary people.
The laws were in effect in Queensland for more than 95 years, and during that time 464 people had been charged.
New laws to expunge convictions
The state has followed in the footsteps of NSW by introducing laws to allow people to apply to have their convictions for homosexual sex expunged from their records.
While the state decriminalised homosexuality in 1990, Queensland Attorney General Yvette D'Ath conceded that the state's law have not gone far enough, with convictions impeding employment prospects and unfairly stigmatising law-abiding citizens.
The public gallery erupted in applause when the bill was introduced, with representatives from the LGBTI community as well as human rights advocates saying the new laws will help remove the stigma attached to homosexuality.
In March, Queensland abolished the Gay Panic Defence so that an unwanted sexual advance is no longer considered a partial defence to murder. This brings the state into line with every jurisdiction except South Australia, where it is still an arguable defence.
Same sex marriage
And while the majority of Australians welcome the long overdue overhaul of these draconian laws, we are still waiting for the federal government to move to allow same sex couples to tie the knot.
In 2008 and 2009, the government introduced a number of reforms to provide equal entitlements and responsibilities for same-sex couples in areas such as social security, employment, taxation and superannuation. However, there remains a significant area of difference between the treatment of same-sex and heterosexual relationships, and that's in relation to the ability to legally marry.
While there has been a lot of debate recently about a public plebiscite on the issue, it has failed to move forward for a range of reasons – not the least of which is resistance from conservative politicians. Same sex marriage has been legalised in twenty-one countries so far, including the US, which introduced the new laws in 2015.
Receive all of our articles weekly
Author
Sydney Criminal Lawyers
Sydney Criminal Lawyers®
is Australia's Leading Criminal Defence firm, Delivering Outstanding Results in all Criminal and Driving cases. Going to Court? Call (02) 9261 8881 for a Free Consultation.