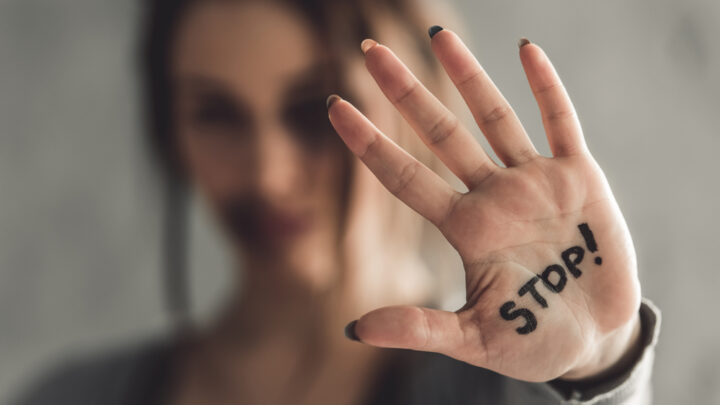 When twenty-two year old Chantel Contos shared her story of an alleged sexual assault in a private school, she was not expecting the enormity of the response.
Since her disclosure, hundreds of other women have come forward, telling details of similar experiences.
The reports
Some of the women describe waking up naked at parties or in a young man's house, after passing out due to intoxication, with male peers penetrating them.
Other students said they were physically forced to perform oral sex on a male while intoxicated, sometimes while the boy's friends were present or filming the incident.
Several only realised something had happened to them when they woke up in pain or found themselves smeared with blood.
While most initial stories came from women in the eastern suburbs, where Ms Contos went to school, the hundreds of allegations now span independent schools in Sydney's north shore and inner west, as well as some public and Catholic schools.
Ms Contos says that while the sexual education classes at school covered the topic of consent, in year 10, having the conversation by then was too late for many of the girls. "…it happened too late and came with the tough realisation that amongst my friends, almost half of us had already been raped or sexually assaulted by boys from neighbouring schools."
She also says that if it sexual education to be relevant to today then it also needs to more wholistic, taking into account actors such as toxic masculinity and rape culture and slut-shaming.
To that end, she has started a petition, which has thousands of signatures, pressuring schools to better inform students, because she says, she believes that some of the perpetrators may not have known they were actually committing a crime.
Current law relating to consent in sexual assault cases
Section 61HE of the Crimes Act 1900 (NSW)  provides that a person consents to sexual activity if he or she freely and voluntarily agrees to it.
If it is proved beyond reasonable doubt that this did not occur, the defendant may be found guilty of the crime of sexual assault.
Section 61HEE proceeds to state that an alleged offender knows there is no consent if he or she engages in sexual activity, or incites anyone to do so, in circumstances where he or she:
knows the alleged victim does not consent, or
is reckless as to whether the alleged victim consents, or
has no reasonable grounds to believe the alleged victim consents.
In deciding whether there is consent, the court must consider any steps taken by the alleged offender to ascertain whether there is consent.
The court cannot take into account any self-induced intoxication by the alleged offender.
The section makes clear there is no consent where the alleged victim:
does not have the capacity to consent due to their age; the age of consent in NSW is generally 16 years, or 18 years where the complainant is under the defendant's 'special care', or
does not have the capacity to consent due to a lack of cognitive ability, or
does not have the opportunity to consent because they are unconscious or asleep, or
consents because of threats of force or terror, or
consents due to being unlawfully detained, or
consents because of a mistaken belief:
(a) as to the identity of the alleged offender,
(b) that the two are married,
(c) that the activity is for health or hygienic purposes, or
(d) that arises through any fraud.
The grounds upon which it may be established that the alleged victim did not consent include that he or she:
was substantially intoxicated,
was intimidated, coerced or threatened in any way, or
was under the authority or trust of the alleged offender.
The section further makes clear that a failure to resist the activity not in itself to be regarded as establishing consent.
Law reform
In 2017, the NSW Law Reform Commission began a lengthy review of 61HE (formerly s 61HA) of the Crimes Act 1900 (NSW).
More than 150 formal submissions to the Law Reform Commission  inquiry and 1800 responses were given to an online survey.
The final report was tabled in Parliament on 18 November 2020.
The commission's inquiry is largely the result of the advocacy of Saxon Mullins.
Saxon Mullins accused Luke Lazarus of sexually assaulting her in Kings Cross in 2013. Although a jury and two judges found Ms Mullins did not consent to have sex with Mr Lazarus, he was acquitted in 2017.
The case opened up a vital discussion about whether a victim's 'freeze' or 'silence' was deemed to be consent.
Law reform underway
The NSW Law Reform Commission has proposed wide-ranging recommendations including that a person does not consent if they don't "communicate consent through words or actions". It has also suggested that the act of removing a condom without another person's knowledge – known as "stealthing" – should also be criminalised.
The report also detailed a range of new directions that a judge should make to a jury to clear up any misconceptions about consent and sexual assault laws, including that judges would be required to tell juries that "people may respond to non-consensual sexual activity in different ways, including by freezing and not saying or doing anything."
Judges should also inform juries that it cannot be assumed a person consented "because they wore particular clothing or had a particular appearance" and that sexual assault can occur between two people who are married or in a relationship.
Juries would also be told that "trauma may affect people differently" meaning that some witnesses may not show "obvious signs of emotion or distress when giving evidence."
The commission further recommended expanding the legislation to make clear that a person does not consent if they "do not say or do anything to communicate consent", or are "so affected by alcohol or another drug as to be incapable of consenting", or are "overborne by the abuse of a relationship of authority, trust or dependence" or if the person "is mistaken about the nature of the sexual activity".
But there are concerns that the proposed reforms stop short of saying a person should be required to "take reasonable steps" to ascertain if someone consents to sex.
Under the "reasonable steps" addition, a person could not successfully argue that they held a "honest and reasonable" belief that the other person consented if they did not take reasonable steps to ascertain that.
The New South Wales Government is expected to respond to the proposed reforms within the first half of this year.
Receive all of our articles weekly