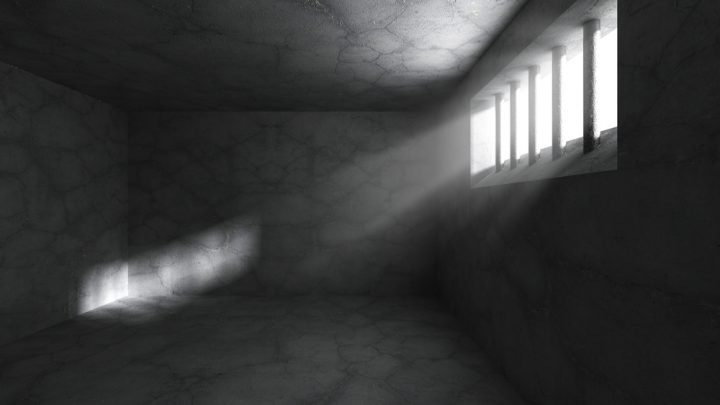 It's been a long and lonely road to freedom for Albert Woodfox – who, until his recent release, was America's longest-serving solitary confinement prisoner.
Mr Woodfox had been kept in isolation since 1972, when he, along with co-accused Herman Wallace, were convicted of murdering 23-year-old prison guard Brent Miller. An alleged accomplice, Robert King, was also suspected of playing a role in the brutal stabbing, but was never charged with the murder.
The trio were already serving time for carrying out an armed robbery in 1971. They became known as the 'Angola Three' within the Louisiana State Penitentiary; also known as Angola Prison. During their time in the general prison population, all three joined the notorious Black Panther Party and worked to organise rallies and hunger strikes to improve inmate conditions and stamp out violence.
After Miller's murder, the trio were moved to solitary confinement, where they spent decades in tiny, isolated cells. Despite being found guilty by a jury, Wallace and Woodfox fiercely protested their innocence throughout their time in prison, saying they were set up by a prison snitch who was bribed by authorities to give evidence against them.
On top of this, DNA evidence was never found to link either of the men to the crime – to the contrary, there was evidence to suggest DNA had been tampered with to prevent their release.
Robert King was released in 2001 after his conviction for murdering another prisoner was overturned. But Woodfox and Wallace were not so lucky – each spending over another decade behind bars. Their plight attracted attention from Amnesty International, which campaigned for the release of the two men, arguing that protracted solitary confinement amounts to cruel and inhumane punishment.
Aged 71 and suffering from liver cancer, Wallace was released from prison in 2013 after Amnesty International issued a statement asking that he 'be released immediately to his family so that he can be cared for humanely during his last few months.' He passed away just three days after release.
This effectively left Woodfox the last man standing – until he was finally released from prison on the 19th of February 2016 – on his 69th birthday. The release followed a decision by the state of Louisiana not to proceed with a third trial for Miller's murder. Two previous convictions had been overturned; but, until recently, the state seemed hell-bent on securing a conviction.
According to experts, the prospects of a convicted after a third trial were slim, as all of witnesses from the original trial had since died.
In the wake of Woodfox's release, Amnesty International issued a statement saying:
'Albert Woodfox's release was long overdue and undeniably just. Nothing will truly repair the cruel, inhuman and degrading solitary confinement that the state of Louisiana inflicted upon him.
Amnesty International USA joins his supporters around the world in celebrating Woodfox and his legal team's tireless pursuit of justice. While the State of Louisiana did not release Woodfox's fellow Angola 3 prisoner Herman Wallace until he was on death's door, it has made a just and humane decision in ensuring Woodfox's freedom.'
Woodfox plans to use his newfound freedom to rekindle personal and familial relationships. He also hopes to campaign to end the practice of solitary confinement, describing it as 'the most torturous experience a human being can be put through in prison.'
The Case Against Solitary Confinement
Solitary confinement involves being held in isolated captivity, away from other people. In Woodfox's case, he spent 23 hours of each day for 43 years alone in his 6 by 9 foot cell – with one hour per day allocated to using the exercise yard, alone and shackled.
Inmates kept in solitary confinement for extended periods of time often end up with significant mental health problems. In a recent interview, Woodfox described the horrors experienced by solitary inmates:
'Some of the guys found the pressure so great that they just laid down in a foetal position and stopped communicating with anybody. I've seen other guys who just want to talk and make noise, guys who want to scream. Breaking up manifests itself in any number of ways in individuals.'
It is for these reasons that Amnesty International and other human rights organisations have campaigned heavily to outlaw the practice. The organisation says the practice breaches the Eighth Amendment to the United States Constitution, which outlaws 'cruel and unusual punishments,' as well as various provisions of the United Nations Convention Against Torture and Other Cruel, Inhuman or Degrading Treatment or Punishment.
Juan Mendez, the United Nations Special Rapporeur on torture and other cruel, inhuman or degrading treatment or punishment, has called for the practice to be banned worldwide except for exceptional circumstances. Despite this, solitary confinement continues to be employed as a form of punishment around the world – including Australia.
Section 10 of the Crimes (Administration of Sentences) Act 1999 provides that the Commissioner may direct that an inmate be held in solitary confinement if it is deemed necessary for:
The personal safety of the inmate; or
The security of a correctional centre, or
Good order and discipline within a correctional centre.
The exact number of inmates in solitary confinement in Australia is unknown because statistics are not reported or released.
Receive all of our articles weekly