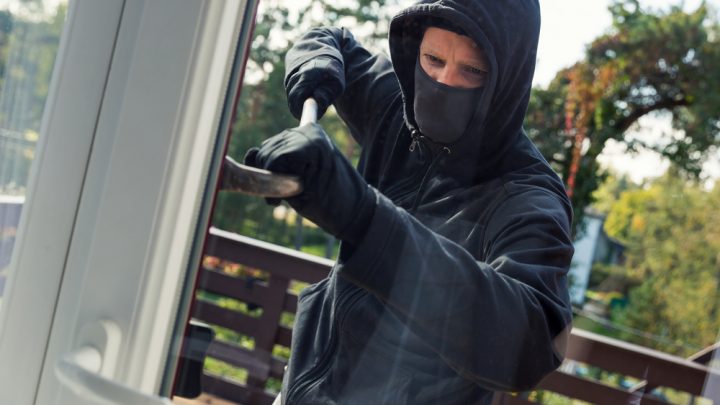 Accused 'burglar killer' Ben Batterham says he is 'very relieved' to be out of custody, after being granted bail by Magistrate Robert Stone in Newcastle Local Court yesterday.
Battherham was granted bail on a $200,000 security. He will need to abstain from alcohol and drugs, report daily to police and live in an undisclosed location (known to police and the court) while he awaits trial for murder. He is not to leave New South Wales or apply for a passport.
Batterham appeared for the bail hearing via video-link from Cessnock Correctional Centre, where he has been held on remand for the past 6 weeks.
There were emotional scenes outside the courtroom after the decision, with the victim's mother, Beryl Dickson screaming 'murder, murder'.
Batterham has been charged with the murder of Ricky Slater, who allegedly broke into his home on Easter Saturday.
The story so far
Mr Slater allegedly entered Batterham's rented house at around 3am, taking Batterham's partner's handbag from inside their daughter's nursery. Batterham, who was celebrating his birthday drinks with friend Paul O'Keeffe, allegedly caught Slater in the act and chased him from the house, and outside into the street.
Police say Batterham then tackled Slater, held him on the ground and punched him in the head, causing serious injuries. Police arrested and charged Batterham with 'causing grievous bodily harm with intent', an offence which carries a maximum penalty of 25 years imprisonment.
Slater's life support was switched off the following day, resulting in Batterham's charge being upgraded to murder, which attracts a maximum penalty of life imprisonment.
The story has attracted worldwide media attention, and thousands of Australians have signed a petition in support of Batterham, who they believe has a right to defend his home and his family.
As previously reported, the case has also brought the law on self-defence into the spotlight, specifically the limits on defending yourself and your property against offenders.
In Court
Batterham's lawyer, Winston Terracini SC, told the court that the combination of "a stranger found in your home with your partner's handbag" and standing "in your child's nursery at 3am are in my opinion" reasons that could explain Batterham's actions.
Pictures of Batterham after the incident showed bite marks, bruising and scratches.
Self-defence?
Early media reports suggested Slater was unarmed, but it has now been reported he was carrying knives, drugs and three new iPhones.
However, Slater being armed won't necessarily lead to an acquittal. Section 418 of the Crimes Act 1900 says that self-defence can only be successful if the defendant's conduct was "necessary" and "a reasonable response in the circumstances as he or she perceives them."
The 'evidence' required to raise self-defence can come in a range of forms; most often through testimony by the defendant or other witnesses. Once raised, the prosecution must 'negative self-defence' – in other words, prove beyond reasonable doubt that the defendant was not acting in self-defence.
It is expected that the fact Slater was outside, presumably attempting to escape at the time of the physical altercation will be highly relevant to the question of self-defence.
The matter could take over a year to reach trial. In the meantime, Batterham says he is trying to get on with life as best he can, and just wants to 'hug his daughter'.
Receive all of our articles weekly
Author
Sydney Criminal Lawyers
Sydney Criminal Lawyers®
is Australia's Leading Criminal Defence firm, Delivering Outstanding Results in all Criminal and Driving cases. Going to Court? Call (02) 9261 8881 for a Free Consultation.