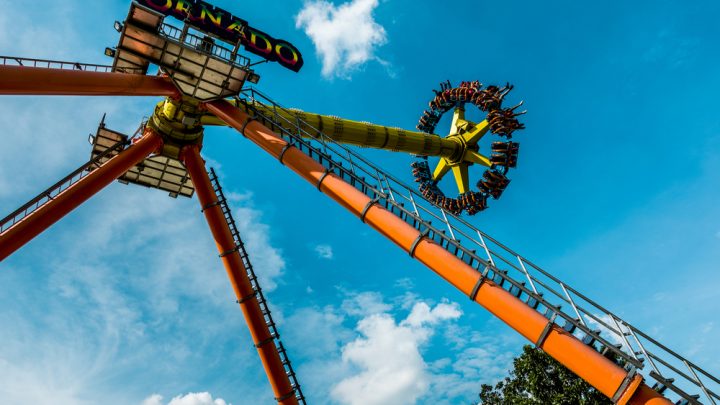 Despite breaching her bail, a mentally impaired Melbourne woman accused of murder has had her bail continued, albeit on tougher conditions.
Georgia Fields and two men, Jake Fairest and Warwick Toohey, are accused of murdering Robert Wright, who fell to his death from a balcony in Ringwood last year.
Mr Wright suffered from cerebral palsy and epilepsy, and was 36-years-old at the time of his death.
Ms Fields has pleaded not guilty, and the Crown prosecutor has conceded she is currently unfit to stand trial due to mental impairment.
Since being granted bail at the end of last year, Fields has taken a trip to Dreamworld on the Gold Coast, funded by money she transferred out of her mother's bank account. She has repeatedly contacted a witness and co-accused, in further breach of her bail conditions. She is also expected to face charges for a break and enter that occurred at the Victorian College for the Deaf.
Ms Fields is profoundly deaf and can communicate only by sign language and in writing.
Previous court hearings have heard that the victim, Robert Wright, lived with Warwick Toohey but the pair were constantly arguing. Both men had allegedly "shared" Ms Fields as a girlfriend, and the men's relationship deteriorated because Toohey stole his flatmate's iPad and iPhone to impress Ms Fields.
CCTV footage from Wright's apartment building allegedly shows the trio communicating via sign-language on the night Wright fell 12 metres to his death.
The Age reports that a transcript of the conversation reveals the trio planning the murder. The interpreter could not identify all of the conversation due to the use of slang, but the CCTV footage allegedly shows Fields asking Mr Fairest if he wants Mr Wright dead or alive, and "How die?".
The conversation allegedly runs as follows:
Mr Fairest: "Want strangle?"
Ms Fields: "Fall."
Mr Fairest: "Can strangle neck area. What do you think?"
Ms Fields: "I think falling is better."
Mr Toohey: "Strangle risky."
Ms Fields: "Fall good, fall good."
Mr Toohey to Mr Fairest: "You grab, hold."
Ms Fields: "Fall good, all right."
Mr Toohey then allegedly tells Mr Fairest to greet Mr Wright and to "grab and to push forward".
Bail
Crown prosecutors applied to have Ms Fields' bail revoked due to her numerous breaches.
However, Justice Mark Weinberg refused the application, noting that Fields previously experienced bullying and hardship in prison.
The Judge did, however, impose tougher bail conditions, requiring Fields to surrender her iPhone and computer to police and remain within her home at all times unless in the company of a parent. Fields, who is said to have a fixation with trains, is also forbidden from using a train at Flinders Street station.
Her father attended the bail hearing and gave evidence that his daughter did not fully comprehend why she had to live with restrictions.
Jake Fairest is also on bail. He is also assessed as unfit to stand trial due to mental impairment. Warwick Toohey is in custody.
Receive all of our articles weekly
Author
Sydney Criminal Lawyers
Sydney Criminal Lawyers®
is Australia's Leading Criminal Defence firm, Delivering Outstanding Results in all Criminal and Driving cases. Going to Court? Call (02) 9261 8881 for a Free Consultation.