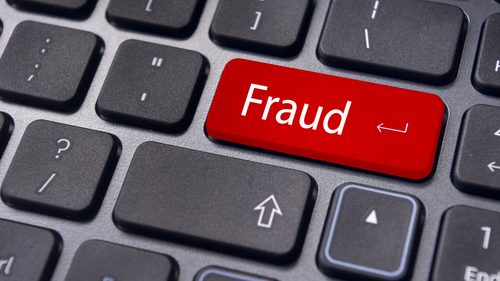 Mumbai police arrested the head of a major multi-million dollar fraud operation run out of a network of Indian call centres last Saturday. The scam involved call centre operators ringing individuals in Australia, as well as in the US and the UK, and pretending to be from the office of taxation.
Unsuspecting Australian victims were told they owed unpaid taxes to the ATO, and if they didn't pay, agents from the department would turn up with police officers.
In the US, the calls were said to be from the Internal Revenue Service, while in the UK it was Her Majesty's Revenue and Customs. The call operators were trained to use the corresponding accent for the country they were calling.
The headset moghul
The mastermind of the swindle, Sagar Thakkar, also known as Shaggy, was detained by immigration officials as he arrived in Mumbai on a flight from Dubai, where he'd been hiding out after a number of his call centres were raided by police in October last year.
The 24-year-old has been charged with extortion, cheating by impersonation, and wire fraud.
Over the last decade, Indian outsourced call centre businesses have established themselves as an industry worth hundreds of millions of dollars.
Local authorities accuse Shaggy of having taking advantage of their legitimacy, as well as the nation's large number of tech-savvy, English-speaking workers, to set up a hoax that was raking in up to $150,000 a day at its height.
The scam had been running since 2013 and had pulled in close to $100 million. Mr Thakkar had recruited former schoolmates, impressing them with lavish restaurant meetings, and advertised for people who could field American and Australian calls, offering them an "unlimited bonus."
Late night call centre raids
At 10pm on October 4 last year, two hundred police officers raided three call centres on Mira Road in the city of Thane, which neighbours Mumbai, in the state of Maharashtra. The centres had been operating twenty four hours a day, seven days a week, with three daily rotating shifts.
Seven hundred and seventy two call centre operators were taken into custody. Seventy were charged with criminal offences, 630 were released pending further questioning and another 72 were freed without further investigation.
However, Shaggy was nowhere to be found. It's believed that he was tipped off about the raids by an informer, said Thane deputy police commissioner Abhishek Trimukhe.
Con artists online
The call centre operators were facilitating international VoIP calls by employees posing as tax office officials.
They'd initially tell their targets that they owed from $10,000 to $20,000. But then they'd eventually settle for $500 to $3,000 payments, which the victims were led to believe would keep them from ending up behind bars.
The callers would then ask for the 16 digit number of a prepaid debit card the duped person would buy, or alternatively, they'd ask the individual to buy thousands of dollars' worth of iTunes cards, and then instruct them to forward on the cards' codes.
The strike rate was said to be around 5 percent of those called. And employees set up WhatsApp groups to post their daily "traps." The highest earner would receive a bonus of between 2,000 to 5,000 rupees, or $40 to $100.
On the other side of the receiver
As it turned out, US authorities had been tracking the fraud since 2013. Betsy Broder, who investigates international fraud at the Federal Trade Commission, told the New Yorker she was called up by two young Indian men who wanted to blow the whistle on the scam.
The men had been working for the Phoenix 007 call centre in Thane, carrying out the tax swindle. Although the monthly salary was average for a call centre worker, around 16,000 rupees, or $330, the bonuses were two or three times that amount, they said.
When the men began at the call centre, they were assigned an English name by their trainer and then handed a six-page script to learn.
One of the men, Jayesh Dubey, said the key to the fraud was once they told the person on the other end of the receiver that they were ringing from the government, they got scared. He explained that many were willing to go along with what was asked of them, for fear of the authorities showing up at their door.
A large number of those tricked into giving up their money were newly arrived immigrants in the US. Often, the people that willingly gave up their funds would be called back again, and more demands would be made of them.
In the wake of the raids, the US Justice Department charged 61 US residents who are alleged to have been involved in the fraud.
Informants were disgruntled employees
It turns out that the two informers were disgruntled workers who'd been fired from one of the call centres.
And although their information did not lead to the raids, another upset employee is believed to have contacted Nitin Thakare, a Thane senior police officer, with the tip off about the centres running in the local area last September. And it was this lead that led to the subsequent raids.
Mr Thakare said police were also provided with information that there were large call centres running the same scam in the city of Ahmedabad, in the western state of Gujarat.
But it seems the Ahmedabad centres may have been warned about forthcoming raids, so by the time officers raided a 1,000 seat call centre in that city, all they found were empty chairs.
The US Justice Department released an indictment claiming they'd traced 1.8 million calls targeting American residents from five call centres in Ahmedabad. The centres were allegedly using a variety of scams and had defrauded 15,000 people out of hundreds of millions of dollars.
The jig is up
Sagar Thakkar was born in Ahmedabad. He was from a lower middle class family, and started working in call centres at the age of 15. Although he comes across like a regular guy, Thane police commissioner Param Bir Singh has described him as, "very, very tech-savvy, and very, very smart."
Mr Thakkar had been living a lavish lifestyle. On the day of the October raids, he was in Ahmedabad trying to sell off his assets – including luxury cars and a 5,000 square foot bungalow – before fleeing to Dubai.
Police said he'd arrived back in India last weekend and surrendered himself at Mumbai airport, as he had concerns he might be deported from Dubai to the US, where there's a pending warrant out for his arrest.
The captured fugitive warned Indian police that there's many more of these bogus call centres continuing to operate throughout India – as well as in other parts of the world such as Pakistan, Russia, the Philippines and in some countries in Africa – all making fraudulent calls to affluent, English-speaking countries.
Receive all of our articles weekly
Author
Sydney Criminal Lawyers
Sydney Criminal Lawyers®
is Australia's Leading Criminal Defence firm, Delivering Outstanding Results in all Criminal and Driving cases. Going to Court? Call (02) 9261 8881 for a Free Consultation.