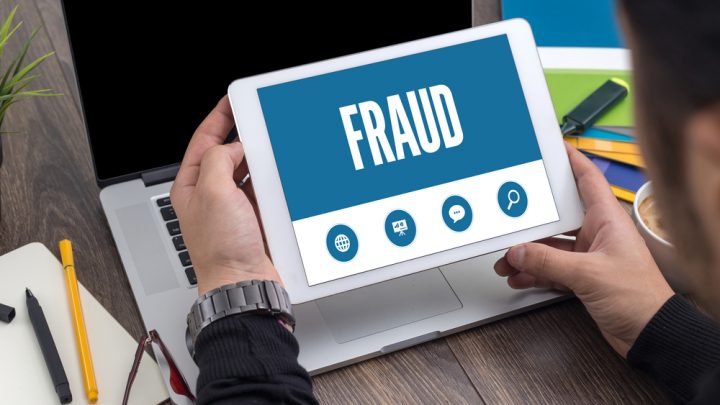 Deception offences cover a broad range of criminal offences that can be committed against the Commonwealth or against individuals.
Penalties for deception offences can vary considerably, depending on a number of different factors. Deception and fraud are two offences that have been on the increase in recent years in NSW, despite the falling rate of a number of other crimes.
Common penalties for deception offences
According to the latest sentencing figures from the NSW Bureau of Crime Statistics and Research, the most common outcome for those found guilty of a deception offence is imprisonment. In the higher courts in 2013, a total of 67 people were found guilty of fraud and of those, 52 received a custodial sentence, six received an intensive correction order, five were given a bond without supervision, and three were given a suspended sentence.
In the local court, the results were more varied with a total of 2,392 people being found guilty of a fraud-related offence. The most common penalty was a fine, followed by a bond without supervision. A custodial sentence was the third most common penalty, followed by a community service order and a bond without conviction.
What is the most common offence?
The most common category of fraud offence dealt with in both courts was obtain benefit by deception. This charge is used when a person is alleged to have obtained a financial or other gain for themselves or a third party, knowingly, by dishonest means. As it is fairly broad, the range of circumstances to which this charge applies can vary in nature and severity, from a small-scale offence against an individual, to large scale defrauding of a Commonwealth entity such as Centrelink.
Offences that are handled in the higher courts have a higher chance of a custodial sentence. Generally, charges which are dealt with in the district court will involve larger sums of money, and therefore the likelihood of a more severe penalty is usually increased, no matter what the offence.
Recent deception cases in the media
A former business manager of a private girls' school in Sydney's Eastern suburbs was recently charged with fraud after it was alleged that he had embezzled over $460,000 from school funds over a period of five years. Police have alleged that Ian MacCulloch used school credit cards for personal use between 2008 and 2013.
Mr MacCulloch was responsible for the management of school funds during that time, overseeing the school's annual income of more than $28 million, as well as risk management, insurance and managing any legal issues. During the investigation, the matter remained confidential and parents were not informed. The school is believed to be working on recovering the funds and Mr MacCulloch is due to appear at the local magistrates court in February.
In November last year, a liquidator was charged with fraudulently obtaining over $90,000 to pay off his personal tax bill. Mark Levi was charged with a total of eight offences, including obtaining money by deception, using a false instrument and making a false document.
Among the allegations, Mr Levi was accused of altering and using two business activity statements to convince his employer to sign cheques from a receivership account with inflated amounts so that Mr Levi could use the funds to pay off his tax bill. He has also been accused of altering books and financial records to cover up his activities.
Being charged with fraud can have serious consequences. As charges of obtaining a benefit by deception can be complex, they can be difficult to defend yourself against without the assistance of an experienced fraud lawyer.
If you are facing fraud charges, hiring the right lawyer can help you to achieve the optimal outcome in your case. A good lawyer may be able to have the charges withdrawn on the basis that one or more of the necessary ingredients of the charge are missing. If the case nevertheless goes ahead, a good lawyer will fight to have the case thrown out of court.
Alternatively, if you wish to plead guilty, an experienced lawyer may be able to minimise the penalty by:
getting the charge downgraded from a serious charge to a less-serious one,
merging the charges eg reducing 20 charges down to one,
getting the 'facts' amended – the 'facts' are contained in the Court Attendance Notice and outline the circumstances of the offence,
negotiating a 'deed of repayment' with the person or organisation that was defrauded,
arranging counselling where appropriate,
helping you to draft apology letters to the person defrauded and/ or the court,
helping you with character references,
preparing your case thoroughly, and of course
presenting your case persuasively before the court, so that you can achieve the best possible outcome.
So if you are charged with a fraud offence, your best bet is to contact an experienced fraud lawyer as soon as possible to get the right advice and best result.
Receive all of our articles weekly