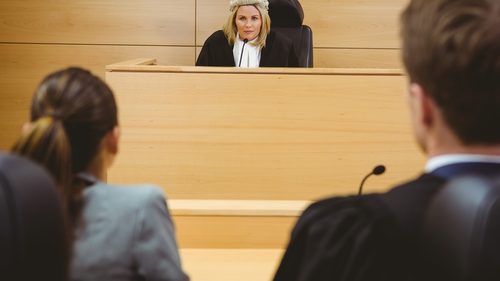 By Blake O'Connor and Ugur Nedim
Law firm Shine Lawyers is facing civil proceedings in the Queensland Supreme Court for allegedly breaching its fiduciary duties to a client by failing to competently represent him in a compensation case.
Adelaide lawyer Andrew Rogers is suing the firm over a personal injury claim dating back to 2001. He alleges that poor advice and representation from the firm's lawyers resulted in a reduced damages award.
Mr Rogers specifically claims that the lawyers' failure to obtain a statement from him about the impact of the jet ski accident on his legal practice led to an award which was hundreds of thousands of dollars less than he was entitled to.
Rogers ultimately received $600,000 in damages for injuries caused, but claims he would have received $1 million if the case had been properly prepared. He is also seeking the reimbursement of legal fees in the sum of $190,000.
Shine Lawyers denies the claim and says the case will be "defended vigorously". Despite the firm's attempt to have the proceedings struck out, the Queensland Court of Appeal cleared the way for Mr Rogers to pursue his claim.
Advocate's Immunity
The doctrine of 'advocate's immunity' generally protects lawyers from civil claims arising from conduct that is intimately related to court proceedings.
This means clients are normally unable to sue solicitors or barristers for poor performance in the courtroom, or decisions in the course of proceedings which may affect the outcome.
The doctrine is controversial – after all, why should lawyers be protected against substandard work when other professionals and tradespeople can be sued for negligence, from doctors and accountants to carpenters and plumbers?
Indeed, the doctrine does not exist – or has been abolished – in a number of other countries, including New Zealand, Canada and the United Kingdom.
High Court's view
In the leading Australian authority of D'Orta-Ekenaike v Victoria Legal Aid [2005] HCA 12, the High Court of Australia upheld the doctrine, primarily due to public policy considerations – primarily the public interest in cases being finalised unless there is a right of appeal.
That case involved a Victorian man who was charged with rape. He was represented by a lawyer from the Legal Aid Commission who advised him that if he pleaded guilty to the offence, he would likely receive a suspended prison sentence whereas if he pleaded not guilty, he would likely be convicted and sent to prison.
Based on that advice, the man pleaded guilty but was nevertheless sent to prison. The understandably aggrieved man then sued for negligence.
In dismissing the man's claim, the High Court found that advocate's immunity continues to exist in Australia, and can only be repealed by legislation.
It noted that the immunity has existed for centuries, and that it extends to jurors, judges and witnesses, as well as solicitors and barristers.
The Court  emphasised the public interest in ensuring cases are finalised once a verdict or judgment is delivered, or a settlement reached, finding that abolishing the doctrine would lead to a large number of cases being reopened, thereby placing a heavy burden on the legal system.
The Court's remarks about a rise in court proceedings are, however, at odds with the experiences of common law countries such as the United Kingdom, which have not seen a significant influx in lawsuits for negligence after abolishing the doctrine.
Limits to advocate's immunity
Despite its findings in D'Orta-Ekenaike, the High Court has subsequently clarified that advocate's immunity does not extend to everything a lawyer does.
In Kendirjian v Lepore [2017] HCA 13, the full bench found that the immunity does not protect a lawyer who fails to advise a client about a settlement offer. The decision is authority for the proposition that advocate's immunity does not extend to various aspects of the negotiation process.
Receive all of our articles weekly
Author
Sydney Criminal Lawyers
Sydney Criminal Lawyers®
is Australia's Leading Criminal Defence firm, Delivering Outstanding Results in all Criminal and Driving cases. Going to Court? Call (02) 9261 8881 for a Free Consultation.