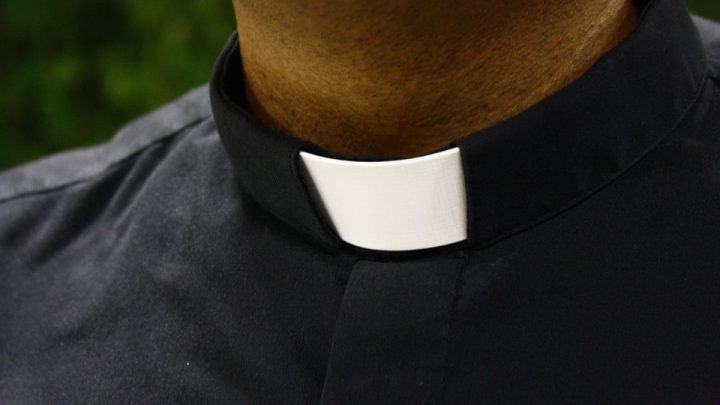 Cardinal George Pell is back in the media spotlight, as police investigate allegations of sexual abuse levelled at the Cardinal, relating back to the 1970s, 80s and 90s.
George Pell has denied the allegations and is now pointing the finger at both the ABC and Victorian Police, which he alleges may be "conspiring to pervert the course of justice."
Allegations and controversy
Cardinal Pell has long been a controversial figure in the Australian Catholic church. The ABCs 7.30 program has now revealed that for more than 12 months, Victorian Police Taskforce SANO has been examining allegations of sexual abuse levelled at the Cardinal by several complainants from Ballarat, Torquay and Melbourne.
SANO is a special police unit set up to investigate complaints arising from the Royal Commission into Institutional Responses to Child Sexual Abuse.
One complaint relates to the 1990s when Pell was setting up the 'Melbourne Response' — which was the Catholic Church's first attempt to seriously address the issue of child sexual abuse.
The complaint involved two teenage choirboys, one of whom died in tragic circumstances two years ago, with the other working with Taskforce SANO detectives.
Other complaints relate back to the 1970s when George Pell was a priest. Victims have alleged that Pell would abuse them at the Eureka Swimming pool in Ballarat.
Victorian Police Chief Commissioner Graham Ashton has confirmed the taskforce is investigating multiple allegations against the Cardinal and that detectives would fly to Rome to interview him, should the need arise.
Cardinal Pell's response
In a statement to the ABC, Cardinal Pell's office said he "emphatically and unequivocally rejects any allegations of sexual abuse against him".
He has accused the ABC of mounting a smear campaign against his name, saying: "If there was any credibility in any of these claims, they would have been pursued by the Royal Commission by now."
Cardinal Pell has called for an investigation into the ABC.
He claimed in his statement to be the first Catholic Bishop to confront the "evil of clerical child sexual abuse" as well as to implement the first program to assist victims.
He said he has apologised to victims on behalf of the church many times, and also met with victims personally.
His statement also expressed regret that "the sensationalist nature given to these unfounded and untrue claims might cause distress to genuine victims and he encourages anyone with any legitimate complaint to pursue it through the correct channels."
Previous allegations
This is not the first time Pell has faced allegations of sexual abuse. In 2002, when he was the Archbishop of Sydney, a man came forward to the Church alleging that Pell abused him in 1961 when he was just 12 years old.
At the time, Pell called the allegations "lies, and denied them "utterly and totally".
After the complaint was made, a file containing personal information about the complainant was compiled by the Church. It labelled him a "convicted criminal" and "alcoholic", and that information eventually appeared in the media.
Justice Southwell, who led an investigation into the allegations at the church while Pell temporarily stood down, said in his findings that the "complainant's credibility was subjected to a forceful attack", but he nevertheless found the complainant's evidence truthful.
However, Justice Southwell also said that Pell's evidence appeared truthful.
Pell then returned to his role as Archbishop, saying "there's no mud to stick, I've been exonerated".
Innocent until proven guilty
While Cardinal Pell is entitled to the presumption of innocence, many believe he should be stood down from his senior position within the church, at least until investigations are complete and the legal process has been finalised.
Receive all of our articles weekly
Author
Sydney Criminal Lawyers
Sydney Criminal Lawyers®
is Australia's Leading Criminal Defence firm, Delivering Outstanding Results in all Criminal and Driving cases. Going to Court? Call (02) 9261 8881 for a Free Consultation.