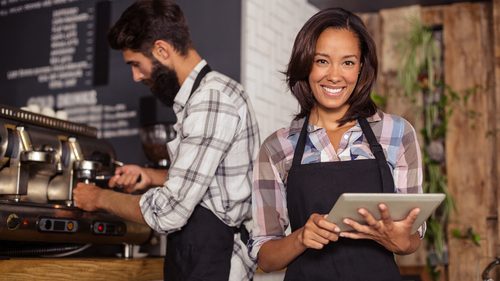 After its decision earlier this year to slash penalty rates for casual hospitality and retail staff, the Fair Work Commission has now handed casual workers a small win.
Casual employees under 85 modern awards will soon have the right to request permanent employment if they have worked regular hours over the course of a year.
Unions had launched a claim for the mandatory conversion of all casual staff to permanent positions after six months of regular work with one employer. But Fair Work rejected this claim, reaching the current compromise.
"If the casual employment turns out to be long term in nature, and to be of sufficient regularity… we consider it to be fair and necessary for the employee to have access to a mechanism by which the casual employment may be converted to an appropriate form of permanent employment", the Commission's full bench remarked.
What does it mean?
Essentially, the decision will allow casual employees who have consistently worked set days and hours for one employer over the course of at least a year to ask for permanent part time or full time positions.
However, employers may refuse an employee's request if:
If it would require a significant adjustment to the casual employee's hours of work,
If it is known or reasonably foreseeable that the casual employee's position will not exist in the near future,
If the employee's hours of work will significantly change or be reduced within the next 12 months; or
On other reasonable grounds based on facts which are known or reasonably foreseeable.
It's the last of these caveats that has union leaders seeing red, as it could mean that business conditions including foreseeable reductions in demand may be cited to refuse an employee's otherwise reasonable request.
Australia's casual labour workforce
Employing casual workers offers a number of benefits for employers – including avoiding many unfair dismissal laws, not having to pay entitlements such as holiday pay or sick leave.
In industries such as hospitality, retail and agriculture, where there are distinct seasonal changes to the workforce, this can greatly reduce overheads, especially for smaller businesses like cafes and fashion boutiques.
The flipside is that many people like the flexibility of casual work, including students who regularly need time off to complete assignments and study for exams, and those who have their own businesses on the side.
Around twenty percent of the Australian workforce is employed on a casual basis and, according to the Australian Bureau of Statistics, that percentage has remained relatively stable since 1998.
Slash in penalty rates
However, many casual workers also rely heavily on penalty rates – such as Sunday and public holiday penalty rates for hospitality, fast food, retail and pharmacy – which enable them to do shifts that boost their earnings. These were slashed earlier this year, and the ruling came into effect last weekend.
The ACTU is concerned that without penalty rates, many Australian's are going to find themselves in financial stress and it has has launched a Federal Court challenge against the ruling, which is expected to be heard in October.
Fair Work Ombudsman
Australia has some of the most extensive employment laws in the world, protecting employees from unfair exploitation , ensuring they receive decent wages and safe, clean working conditions.
Despite this, many cases still come before the Fair Work Ombudsman, such as the recent case against 7-Eleven stores which found employers systematically underpaying workers.
Employees who have an unresolvable grievance relating to their employment can seek advice from an employment lawyer, or register a complaint with the Fair Work Ombudsman.
Receive all of our articles weekly