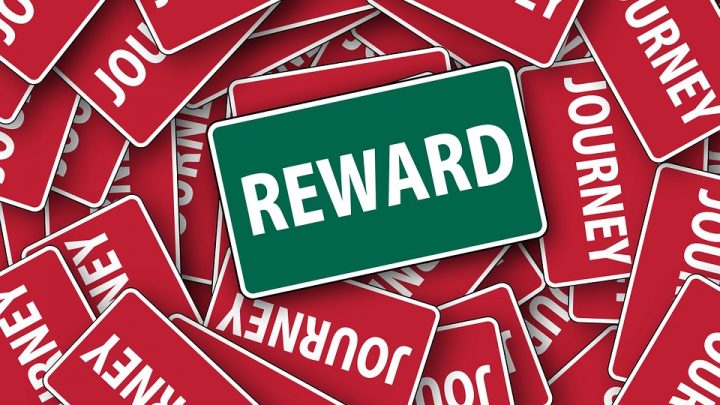 There are around 35,000 people reported missing in Australia each year.
While over 99% are eventually found, some remain missing for years – or even decades, leaving their families with many unanswered questions.
Many have made the decision to go missing of their own accord, including some that are on the run from police, while others are believed to have met with foul play.
In a handful of these cases – usually where police are left stumped with little evidence – they may offer a reward to members of the public for any information that proves useful in locating a person, or leading to a person's conviction for a criminal offence.
But there has been controversy in recent years surrounding the effectiveness of rewards in helping police to find missing people and solve crimes.
Several media outlets have reported that rewards are often left unclaimed, or aren't paid to eligible persons for a variety of reasons.
Do Rewards Actually Work?
NSW Police currently have 86 listings on their website offering rewards of $50,000 up to $1,000,000.
Most of these relate to missing persons and serious criminal activity including unsolved homicides.
Crime Stoppers also offers smaller rewards of up to $1,000 for information relating to less-serious offences.
Police say that rewards offer an incentive for members of the public who might otherwise be deterred from reporting crime to come forward and assist with an investigation.
Witnesses and informants may be worried about the possible consequences of reporting a crime, such as retribution by the alleged offender. In other cases they may simply not want to be involved in a stressful and emotional investigation.
However, despite the financial incentive that rewards offer, many argue that they are ineffective in solving mysteries.
In England, statistics show that less than 2% of people who are eligible for a reward actually claim it. And in Australia, Crime Stoppers estimates that only 6% of all callers end up claiming a reward.
In 2009, it was revealed that none of the $14 million allocated by Victorian Police for information relating to 43 different crimes had been paid out. So while many would jump at the chance to make a few extra bucks, it seems that the vast majority of people are happy to help police free of charge.
Rewards do, however, offer some comfort and hope to families of those who have been missing for years, and show that the community cares about their predicament. But there are two sides to the coin – and where police make the decision not to offer a reward, families can feel angry that the lives of their loved-ones are not seen as important enough to offer an incentive. Some have also questioned why some people's lives are assigned a larger dollar value than others.
How are rewards determined?
There is little general information available about the criteria adopted by police in NSW for offering rewards, however it appears from the police website that the biggest rewards are reserved for the most serious criminal offences – which, of course, makes sense.
In the case of Crime Stoppers rewards, police make a recommendation about whether a reward should be offered, however Crime Stoppers directors make the ultimate decision about whether a reward should be paid, and how much that reward should be.
Victorian Police have recently introduced new methods of determining rewards for information relating to the whereabouts of persons charged with serious criminal offences, with rewards are now being based on the maximum penalty that person could receive if convicted of that offence.
For instance, offences attracting a maximum penalty of life imprisonment will be eligible for a reward of up to $1 million, while anywhere between $50,000 and $100,000 may be offered for an offence attracting a maximum penalty of 5 years imprisonment.
The changes to the rewards system were implemented in light of findings that Victoria's old rewards system was 'unnecessarily complex.'
Cash Controversies: Do Police Back Down on Their Promises to Pay Rewards?
Before you embark on a career as a bounty hunter, you might want to consider the fact that rewards are not always paid out to claimants, or that only a portion of the advertised reward ends up being paid out.
According to statistics available on the NSW Crime Stoppers website, there have only been 384 rewards paid out since 1989, totalling $139,500. This amounts to a little over $363 per reward claimed.
And a 2009 investigation by ABC's Lateline found that out of 70 claims for rewards in 10 years, only two were ever paid out. The first was $500,000 paid for information leading to the arrest and conviction of notorious 'backpacker murderer' Ivan Milat. The second was $50,000 for information leading to the arrest of Michael Gyder, who was ultimately convicted of killing nine-year-old Bondi girl Samantha Knight – however, that payout was only a portion of the amount that was offered.
Besides the fact that most people don't claim their reward, it can be notoriously difficult to obtain a payout even if you wish to do so. This is because the information is normally required to result in a conviction – which means that no reward is paid where the alleged offender is found 'not guilty'.
Police may also refuse to pay a reward by asserting that they already had enough evidence to arrest the person, or that the information that led to the person's arrest was not the same as that which led to their conviction – even if the person was ultimately convicted.
This has led to suggestions that police lack integrity when it comes to paying rewards, which has the potential to undermine the whole idea behind offering rewards in the first place.
Receive all of our articles weekly