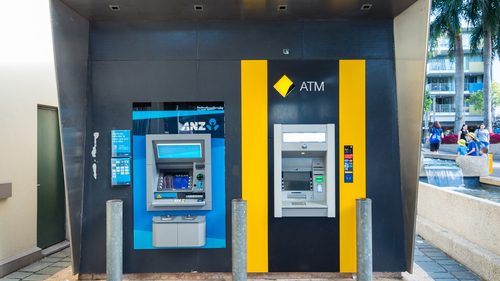 It was reported this morning that the Commonwealth Bank has agreed to pay a $700 million fine after admitting to systemic breaches of anti-money laundering and counter-terrorism financing laws.
The proposed settlement comes after an investigation by the federal government's financial intelligence gathering agency AUSTRAC, which commenced last year.
As part of the proposal, the CBA has admitted to the late filing of more than 53,000 reports of transactions above $10,000 through its 'intelligent deposit machines' and 149 other suspicious matters.
It has also admitted to 80 breaches of its own policies for checking suspicious customers between October 2012 and October 2015 and failing to properly assess risks relating to its deposit machines on 14 occasions.
The Federal Court will be required to determine whether the proposal will be approved, and it seems unlikely that criminal charges will follow for the breaches.
ANZ faces criminal charges
Meanwhile, the Commonwealth Director of Public Prosecutions (CDPP) has announced that ANZ will face charges over being 'knowingly concerned in alleged cartel conduct' in respect of a share offer to institutional investors in 2015.
The announcement follows a lengthy investigation by the Australian Competition and Consumer Commission (ACCC). The chairman of the ACCC, Rod Sims, says he expects the CDPP to also bring charges against Deutsche Bank and Citigroup over the arrangement.
"The charges will involve alleged cartel arrangements relating to trading in ANZ shares following an ANZ institutional share placement in August 2015", said Mr Sims. "It will be alleged that ANZ and the individuals were knowingly concerned in some or all of the conduct".
Joint lead managers of the ANZ deal – Citigroup Global Markets Australia, Deutsche Bank and JPMorgan – took up around 25.5million ANZ shares, equal to 0.91 per cent of the shares on offer at the time.
ANZ shares slumped by 1.5% following the alleged joint arrangement by the supposed competitors.
The Cartel laws
Part IV of the Competition and Consumer Act 2010 (Cth) regulates 'restrictive trade practices'.
Division 1 of that Part is titled 'Cartel Conduct' and prescribes both civil and criminal penalties on competitors who engage in a range of anti-competitive conduct such as:
price-fixing;
restricting outputs in the production and supply chain;
allocating customers, suppliers or territories; and
bid-rigging;
Companies can face a maximum penalty of 10 per cent of annual turnover, or three times the benefit gained, while individuals can face up to 10 years in prison.
Last year, the ACCC had its first successful prosecution under the criminal cartel provisions, which resulted in a fine of $25 million for Japanese shipping company Nippon Yusen Kabushiki Kaisha.
At the time, ACCC chair Rod Simms said the fine should serve as a warning to the business community that the CDPP and the ACCC are serious in their pursuit of cartel conduct.
Not the first time
The allegations are the latest in a long line to hit ANZ.
The company recently paid $50 million to settle with ASIC over allegations of rate manipulation. The Royal Commission into Misconduct in the Banking, Superannuation and Financial Services Industry has criticised the bank for providing poor financial advice, performing insufficient income checks on customers and overcharging customers.
Increased penalties on the horizon
The federal government has proposed significant increases to penalties for criminal offences under the Corporations Act following revelations of corporate misconduct by several of Australia's biggest financial institutions.
Only time will tell what other allegations will arise from current investigations.
Receive all of our articles weekly
Authors
Sonia Hickey
Sonia Hickey is a freelance writer, magazine journalist and owner of 'Woman with Words'. She has a strong interest in social justice, and is a member of the Sydney Criminal Lawyers® content team.