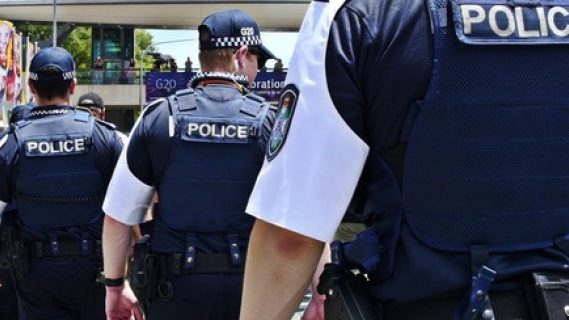 As reported in a previous blog, two senior crime managers on the Gold Coast raised concerns in January about crime data being manipulated by members of the force in an effort to make it appear that crime and complaints are down.
Officers 'pressured' into performance targets
The Auditor General was called in to investigate the matter and found that police were indeed pressured in a number of ways,including being told they had to meet weekly crime reduction targets.
The Auditor General found that officers employed a range of tactics to make it appear that alleged victims had withdrawn their complaints, including sending letters demanding that complainants produce a range of materials and/or provide extensive additional information, or have no further action taken on their complaints.
In a scathing report tabled in state parliament recently, the Auditor General criticised Gold Coast Police for "inappropriate" practices, including "soliciting" and "inducing" crime victims to withdraw complaints.
Crime and Corruption Commission to investigate
In the wake of the findings, the Crime and Corruption Commission (CCC) has been called in to investigate whether the conduct of senior police officers towards the two crime managers who blew the whistle amounts to corruption.
The pair claim they were bullied and harassed after reporting the misconduct. They were split up within a week of making the complaint, and one of them reported that he was forced to work from a desk in the hallway after being told to pack up his belongings.
Gold Coast police under fire
Gold Coast police have been under intense criticism in recent years for a range of misconduct, including corruption, bullying and harassment as well as several incidents of police brutality.
Sexual harassment is said to be rife within the force. A male constable was recently dismissed following investigations into the sexual harassment of a number of colleagues.
Another was recently issued with a notice to appear in Brisbane Magistrates Court over allegations he indecently assaulted a female officer in April.
And a 39-year-old male officer has been stood down over allegations that he used excessive force on a watch house detainee.
Nepotism probe
In a separate matter, two of the Gold Coast's most senior ranking officers are under investigation by the CCC for alleged nepotism, relating to the appointment of the Gold Coast police chief's civilian daughter to police station jobs.
Amy Borland, daughter of Chief Superintendent Terry Borland, was appointed as a property officer at Broadbeach police station last year and was recently promoted, sparking an official complaint to the CCC.
The Commission is also investigating a police position she held in Mackay where her father was district officer.
Superintendent Borland's right-hand woman at Gold Coast police headquarters, Superintendent Michelle Stenner, is also understood to be involved in the CCC probe, for her role in Ms Borland's appointment.
With all of this unwanted attention, one can only hope that the force's "rotten apples" are weeded out before the situation gets any worse.
Receive all of our articles weekly
Author
Sydney Criminal Lawyers
Sydney Criminal Lawyers®
is Australia's Leading Criminal Defence firm, Delivering Outstanding Results in all Criminal and Driving cases. Going to Court? Call (02) 9261 8881 for a Free Consultation.