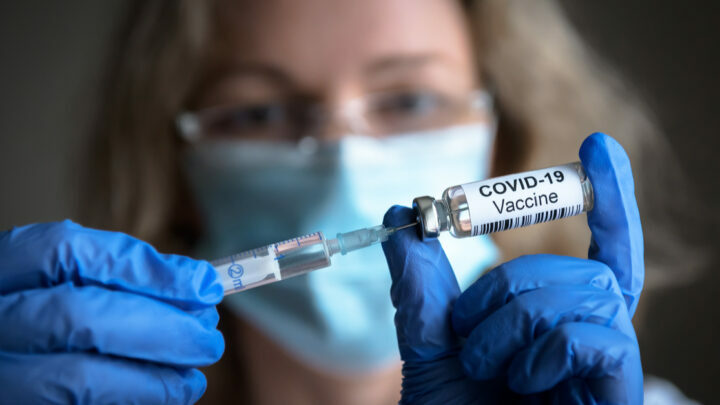 The Federal Government has released a new definition for what it means to be 'fully vaccinated' against Covid-19. 
For Australians to be considered 'fully vaccinated,' they now need to have had three shots – the 'double-dose' of the vaccination, as well as a third dose – a "booster shot' within six months of the second dose. 
Prime Minister Scott Morrison said last week that people who do not get their booster within six months of their second dose will be considered "overdue". 
Three shots of the Covid-19 Vaccination required 
His announcement also flagged that the latest advice from the Australian Technical Advisory Group on Immunisations (ATAG) would likely affect proof-of-vaccination passports which are currently used in some premises and workplaces.
The announcement has angered many Australians. Online, hundreds of people commented on the news. Some admitted to having side-effects as a result of the vaccine and were not prepared to have a third shot. Other of the comments on the ABC News Facebook page included: 
"How many shots will be made mandatory? I've done everything the government has asked, to be able to travel and keep my job and dine at a restaurant. Enough is enough."
Another commented: "This government sounds like a drunk at the pub telling his wife he's only having one."
And another: And just like that, millions of people are now considered unvaccinated. Wait no, sorry I mean 'not up to date'. Sorry but I'm not getting a third shot."
There is some confusion over the wording of the PM's statement that three doses of the vaccine are required to be considered "up to date" with immunisation, with many people asking whether further boosters will eventually be required periodically to retain an "up to date" status.
Many people who are vaccinated have also been sick a Covid-19 variant during the summer outbreak across Australia which has also added to a lack of trust in the vaccine.
States and Territories retain the power to implement vaccination policies 
Concerns also stem from a genuine fear that booster shots are going to be required to maintain jobs, travel, and to live life normally,. 
In it's latest announcement ATAGI indicated the implementation of the new updated recommendations would be left to the states and territories. As we've seen throughout the pandemic, the problem with each state and territory making up their own regulations means confusion reigns. 
According to the Federal Health Department figures, 94% of Australians over the age of 16 years have received two doses, and about  37% have received a third dose. 
The goal posts move again 
Mid-last year, New South Wales considered 70% of the population "double-dosed" good enough to combat the virus, then the NSW Government steadily increased the number to 80% and higher and enforced vaccinations through 'no job, no jab' mandates for several industries, promises of extended freedoms for the vaccinated, and a health policy that included a period of 'lockouts' from most venues for people who were not fully vaccinated. 
Many people now believe this is a tactic along similar lines, with the Federal Government moving the goalposts, despite the fact that it said that Covid-19 vaccinations would be voluntary. 
The Prime Minister has never acknowledged the damage caused by vaccination mandates or other coercive tactics implemented by the state governments, saying in December that Australia's high vaccination rates had been achieved through "the goodwill, good faith and the common sense of Australian people." 
Perhaps he did not see the thousands of people protesting, risking arrest and police brutality. Perhaps he did not read about the numerous cases that have been heard through the Fair Work Commission and the Supreme Court, challenging the fairness of mandates. 
Perhaps he does not know about the 'great resignation' during which thousands of people have walked away from jobs that feed their families, or careers they have devoted years to, because of mandated vaccination policies made by the governments, paving the way for businesses to follow suit. 
Is it time to end the vaccination mandates? 
Australia's experience is that vaccination mandates have not eradicated the virus, nor have they stopped transmission of the virus, or stemmed severe outbreaks. While they may have saved the health system from additional strain and overload, they have caused other damage – economic destruction and emotional distress, along with massive harmful social division.  
Overseas, some countries, including the UK, are reconsidering vaccination mandates and moves to wind them back. 
In recent weeks some high level health experts in Australia have also agreed that while vaccination mandates may have had an important role during the height of the pandemic, they do not need to last forever. 
Receive all of our articles weekly