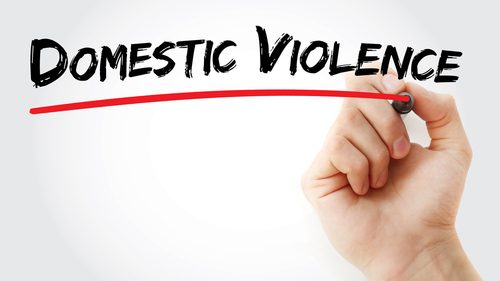 A recent report has concluded that a key initiative designed to combat domestic violence is failing complainants.
The report by the NSW Bureau of Crime Statistics and Research (BOCSAR) suggests that the Domestic Violence Safety Assessment Tool (DVSAT), is a "very poor instrument measuring the risk of repeat domestic violence victimisation, often performing little better than chance".
BOSCAR has found that the state-government funded assessment tool, which has been in place since 2015, fails to ask many of the most basic questions.
Under the Safer Pathway program, police are required to assess all domestic violence complainants using the DVSAT screening tool. Those assessed as being at 'serious risk' are then referred to a Safety Action Meeting (SAM), where a team of experts develop a plan to safeguard that person.
BOCSAR tracked more than 24,000 reports of domestic violence between 1 January and 30 June 2016.
The DVSAT questionnaire asks complainants 25 questions. A police officer then performs a further assessment, which considers a number of factors including whether there are children at risk of harm.
Complainants are considered at 'serious risk' if they respond 'yes' to at least 12 questions and the officer's assessment concludes there is a legitimate threat.
Those at risk are not being identified
However, BOCSAR's report found that 90 per cent of those who experienced repeat victimisation had responded 'yes' to fewer than 12 items.
As a result, those at serious risk are not being identified and given the support of a safety action meeting.
BOSCAR and the State Government concur that despite those findings, the report offers an insight into making the assessment more reliable. A new questionnaire is already being developed to include questions about whether the suspect attempts to control the victim's finances or movements, whether there is financial stress and whether the complainant intends to continue living with the suspect.
Reducing re-offending
In December last year, the NSW State Government set the goal of reducing domestic violence re-offending by 25 per cent by 2021, after almost 30,000 incidents of domestic violence were reported across the state in 2016.
It earmarked $300 million for intervention and support services over the next four years.
Domestic violence disclosure scheme
Another initiative the government has introduced is the Domestic Violence Disclosure Scheme, which enables people to find out whether their partner has a history of violence.
Of the 350 people to access the scheme since it was launched in April 2016, 50 have received that their partner had a violent past. Hundreds have also accessed crisis support services attached to the scheme.
And while opponents of the scheme say it breaches privacy and makes it harder for those who have 'served their time' to get on with their lives, the government is extending the trial for another two years.
Clare's Law
In October, South Australia will introduce a similar disclosure scheme by trialling 'Clare's Law' for a year.
Under the trial, a person will be able to apply to the state's police to obtain the details of violent offences committed by their current or former partner, including physical and sexual assault, property damage, stalking and threats.
Similar to the NSW scheme, relatives and friends will also be able to apply to police, but the information itself will only be given to the person considered to be at-risk person.
The information will not extend to interstate criminal histories unless police are aware the person has a domestic violence order through the national domestic violence order scheme.
Under the national scheme, apprehended domestic violence orders issued from 25 November 2017 in any Australian state or territory are automatically recognised and enforceable nationwide.
Receive all of our articles weekly