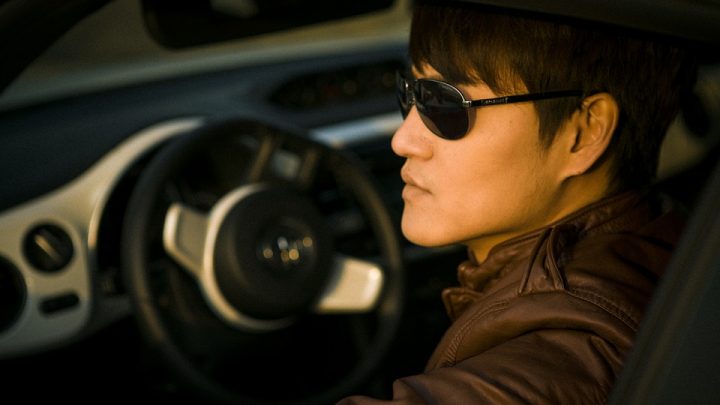 Ahh, the October long weekend. The weather has started out great, so it's an ideal time to take a little road trip out of the big smoke. But be warned: double demerits point apply on our roads from today until midnight on Monday 3 October.
And as always, extra police patrols will be on the roads, ensuring motorists obey the rules.
Mobile phones
Despite the fact that we're all aware of the dangers of mobile phone use while driving, a lot of people still succumb to the temptation of replying to a text or taking a call while behind the wheel.
During a one-day road blitz around Sydney in July, police caught more than 900 people using mobile phones while driving. With this in mind, you can be sure that detecting mobile phone use will be at the top of the police hit list this weekend. It's also worth remembering that at the start of this year, the standard penalty for mobile phone use while driving was increased to four points. This means you'll lose eight demerit points if caught. The offence also comes with a $319 fine.
In NSW, you are not permitted to:
Hold a phone between your shoulder and your ear, even while keeping your hands on the steering wheel,
Have a phone in your lap or your leg, and talk with the speaker function on, or
Touch a phone while you are driving or stopped at an intersection or traffic lights.
Regardless of whether you are using your phone to talk, stream music, get map directions, receive speed information or live traffic updates, you cannot touch the phone under any circumstances (unless it is mounted), other than to hand it over to a passenger.
All other functions: texting, Facebook, Twitter, email, chat etc., are also prohibited.
Learner Drivers (L-Plates) and Provisional Drivers (P-Plates) are banned from using phones at all while driving.
Drink and Drug Driving
Drink driving continues to be one of the main causes of road trauma, responsible for about 30 percent of road fatalities across Australia. Breath testing operations will be ramped up this weekend, so it's a good idea to stay sober behind the wheel.
Drug driving is also major concern to police. A report released by the Centre for Road Safety last year found that 195 deaths on NSW roads between 2010 and 2013 involved drivers or riders with at least of one of three illicit drugs in their system – cannabis, speed and/or ecstasy.
Speeding and seatbelts
The double demerit point scheme also applies to speeding.
The penalties for breaking the posted speed limit on New South Wales roads can range from fines and demerit points, to a suspension of 3 months for driving more than 30kp/h over the limit, or 6 months for speeding by more than 45kp/h. Police may also confiscated your licence on the spot.
If you are caught not wearing a seatbelt, you'll be fined $325 and the normal loss is three demerit points is doubled this weekend to six.
Fatigue is a silent killer
If you are driving long distances, remember to take regular breaks. It is estimated that between 20 and 30 percent of all road deaths are caused by tired drivers.
Although there is no specific offence for fatigued driver, police may charge you with negligent driving, which comes with a $425 fine and 3 demerit points, doubled this weekend to six points. Police can even elect to send a person to court for negligent driving, rather than issuing a fine.
The double demerit scheme
The double demerit points scheme introduced to New South Wales in 1997. By law, double demerit periods must be advertised both in advance and during the period of enforcement.
The scheme is designed to promote safe and responsible driving. Police and road safety authorities say that combining financial penalties with the loss of demerit points works, providing a strong incentive for drivers to abide by the law.
If you're planning to cross the border this long weekend, it's important to remember that road rules and penalties vary from state to state. NSW has a reputation for having harsher penalties than most, but it's always better to be safe than sorry.
From everyone at SCL, wishing you a safe and relaxing long weekend.
Receive all of our articles weekly
Author
Sydney Criminal Lawyers
Sydney Criminal Lawyers®
is Australia's Leading Criminal Defence firm, Delivering Outstanding Results in all Criminal and Driving cases. Going to Court? Call (02) 9261 8881 for a Free Consultation.