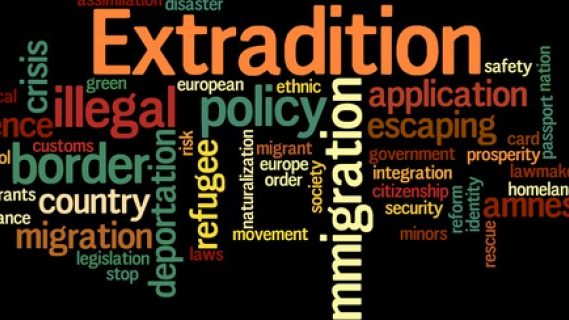 Extradition is a way of ensuring that those suspected of crimes cannot avoid prosecution by fleeing to another country.
As previously reported, the federal government administers and controls the extradition process in Australia. The federal Attorney General or Justice Minister can make an extradition request to another country, and will take a number of factors into account when deciding whether to make that request, including the nature and seriousness of the allegations.
Extradition Countries
There are several online forums that list the countries with which Australia has bilateral extradition treaty arrangements.
However, those who think they can avoid extradition from a country that is not on the list should beware that Australia also has a number of additional cooperative arrangements.
And even if the country is not party to any arrangement at all, its domestic laws may still allow for extradition.
Countries with Bilateral Treaty-Based Agreements
Australia has entered bilateral treaty-based extradition arrangements with the following countries:
Argentina
Austria
Belgium
Brazil
Chile
Ecuador
Finland
France
Germany
Greece
Hong Kong
Hungary
India
Indonesia
Ireland
Israel
Italy
Korea
Latvia
Luxembourg
Malaysia
Mexico
Monaco
Netherlands
Norway
Paraguay
Philippines
Poland
Portugal
South Africa
Spain
Sweden
Switzerland
Turkey
United Arab Emirates
United States of America
Uruguay
Venezuela
These nations are sometimes called 'extradition countries'.
But as stated, the mere fact that a country is not listed does not mean a person will avoid extradition.
International Crime Cooperation Arrangements
In addition to treaty-based agreements, Australia has entered several crime cooperation arrangements which may be used to facilitate the return of suspects.
Australia has these arrangements with:
Akrotiri and Dhekelia (Sovereign Cyprus)
Albania
Andorra
Anguilla
Antigua and Barbuda
Armenia
Bahamas
Bangladesh
Barbados
Belize
Bermuda
Bolivia
Bosnia and Herzegovina
Botswana
Bulgaria
British Antarctic Territory
British Indian Ocean Territory
British Virgin Islands
Brunei Darussalam
Cambodia
Canada
Cayman Islands
China
Columbia
Cook Islands
Costa Rica
Croatia
Cuba
Cyprus
Czech Republic
Denmark
Dominica
El Salvador
Estonia
Falkland islands
Fiji
Gambia
Georgia
Ghana
Gibraltar
Grenada
Guatemala
Guyana
Haiti
Honduras
Iceland
Iraq
Jamaica
Japan
Jordan
Kenya
Kiribati
Kyrgyzstan
Lebanon
Lesotho
Liberia
Liechtenstein
Lithuania
Macedonia, The former Yugoslav Republic
Malawi
Maldives
Malta
Marshall islands
Mauritius
Moldova
Montenegro
Montserrat
Namibia
Nauru
New Zealand
Nicaragua
Nigeria
Pakistan
Panama
Papua New Guinea
Peru
Pitcairn, Henderson, Ducie and Oeno Islands
Romania
Russia
San Marino
Serbia
Seychelles
Sierra Leone
Singapore
Slovakia
Slovenia
Solomon Islands
South Georgia and Sandwich Islands
Sri Lanka
St Helena
St Helena Dependencies
St Kitts and Nevis
St Lucia
St Vincent and the Grenadines
Swaziland
Tanzania
Thailand
Tonga
Trinidad and Tobago
Turks and Caicos Islands
Tuvalu
Uganda
Ukraine
United Kingdom
Vanuatu
Western Samoa
Yugoslavia
Zambia
Zimbabwe
Multilateral Agreements
In addition to the above, there are a number of international instruments relating to specific offence types that have been ratified into domestic law by Australia and several other countries. Those laws may also facilitate extradition from countries who are signatories.
The offence categories include:
Aviation offences
Corruption in public office, including bribery of public officials
Counterfeiting
War crimes
Genocide and other crimes against humanity
Taking hostages
Crimes against diplomats
Money laundering
Narcotics trafficking
Crimes against UN personnel
Terrorism
Torture
Transnational organised crime
Child trafficking
In addition to all of this, a country may agree to extradite a suspect under its domestic law in the absence of any mutual arrangement. A famous example was Mexico's temporary decision to allow for the extradition to the US of notorious drug lord Pablo Escabar. In that case, extradition did not ultimately take place because Escabar was killed by law enforcement authorities on home soil.
At the end of the day, the question of whether a person is likely to be extradited to face charges in Australia will largely depend on:
The country they are in,
The nature of the mutual arrangement, and
The type and seriousness of the allegation.
Any assessment of the likelihood of extradition is therefore case-specific.
The world is becoming a smaller place.
Receive all of our articles weekly