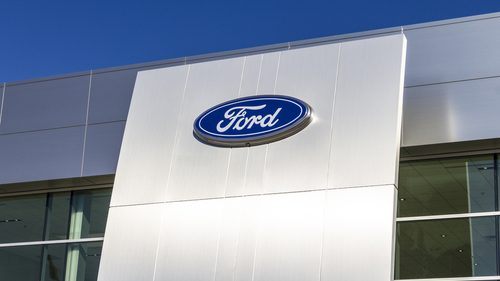 The Federal Court has ordered car manufacturer Ford to pay a $10 million fine after finding the way it responded to consumer complaints about PowerShift transmission systems (PST) was "unconscionable".
It has been reported that around 10,000 complaints were made to Ford about issues arising from the transmission systems. Under the Federal Court's ruling, at least 2000 consumers who made complaints will be able to have their grievances reviewed, and an independent auditor will assess whether owners are entitled to a refund or replacement vehicle.
The review process will start in July this year and is expected to run for 12 months.
Focus, Fiesta and EcoSport models affected
The Australian Competition and Consumer Commission (ACCC) launched legal action against Ford last year after receiving complaints about Ford's Focus, Fiesta and EcoSport models sold between 2011 and 2016, which were fitted with PowerShift transmissions.
The PST dual-clutch automatic gearbox was marketed as improving fuel efficiency and smoother gear shifts when driving. However, thousands of drivers found their cars shuddered and jerked when accelerating, suddenly lost power or made a lot of noise.
When customers lodged complaints, Ford systematically denied responsibility and frequently told customers that any problems resulted from their driving style.
The ACCC asserted that Ford was aware of the quality issues its vehicles, but nevertheless required customers to demonstrate problems on demand in the presence of a dealer in order for repairs to be approved. It said that in most cases, Ford refused to provide a refund or no-cost replacement vehicle to consumers, even after cars had undergone multiple repairs that had not resolved the problems.
Ford also failed to advise many of its customers of their legal entitlement to remedies.
Admission and apology
As a result of being investigated, Ford admitted that it mishandled consumer complaints.
President and chief executive of Ford Australia, Graeme Whickman, also issued an apology, admitting the company "took too long to identify the issues". He placed part of the blame on the company being overwhelmed by the volume of complaints, and but admitted the processes in place were inadequate for providing customers with accurate or complete information.
Subsequently, the court found that Ford had engaged in "unconscionable conduct" over a 10 months period, and that its actions caused both economic and non-economic harm – including inconvenience, stress and frustration. It found that a "substantial penalty" was warranted to act as a deterrent to other companies, and to ensure Ford does not repeat the conduct.
Highest penalty
The $10 million fine is highest ever handed down by the Federal Court to a car manufacturer in Australia. It equals the fine ordered against Coles in 2014 for the treatment of its suppliers.
In addition to the penalty, Ford has agreed to contribute $500,000 towards the ACCC's legal costs.
The ACCC says the penalty should be a lesson to other large corporations, adding that penalties are about to get tougher. A bill currently before Parliament proposes to increase the maximum penalty in such cases from $1.1 million to $10 million per offence, or 10 per cent of turnover, whichever is the greater.
Receive all of our articles weekly