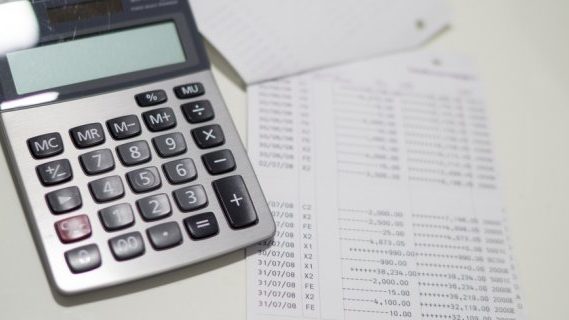 Are you going to court but don't want to spend a fortune?
Lawyers don't come cheap, but they can make all the difference to the outcome of your case.
Anecdotes about greedy lawyers abound, but there are many ethical lawyers out there who will strive to keep your costs as low as possible, while fighting for the best result. Some lawyers even have fee structures in place to ensure that you know how much your case will cost from the very start.
Here are our top four tips for keeping your legal costs down:
1. Choose carefully!
It is very important to pick the right law firm from the start.
Several of our clients have come to us after being unhappy with their initial choice of law firm – but having a second (or third) lawyer means that the new one will need to go through all the materials again, and often have to fix up the previous lawyer's mistakes, which can create unnecessary expenses.
You should always do your homework on law firms before you narrow them down. Take the time to look through the reviews by clients on their website and on search engines like Google. Many law firms offer a free first appointment – take advantage of this by seeing a number of lawyers and choosing the one that is right for you, at the right price.
If you require a criminal lawyer, your best bet is to go to a firm that specialises in criminal, rather than one which has its hand in several areas. It's the same concept as going to a doctor – after all, you wouldn't want a general practitioner to operate on your heart! A firm that practises in nothing but criminal law all day, every day, and has done do this for many years, is in a far better position to know the ins-and-outs of the area and to be able to get you the best result, in the shortest space of time and often the most economically.
It is also very important that the firm you go to has 'Accredited Specialist Lawyers' – who are lawyers with at least 5 years of experience in a particular area of law (eg criminal law) who have been certified by the Law Society of NSW as experts in the field. You might think that all lawyers are 'Accredited'; but only a very small portion of lawyers in NSW have been certified by the Society as Accredited Criminal Law Specialists.
An Accredited Specialist lawyer will usually be able to do all of the work in your case to an extremely high standard – including all of the court work -rather than rely on another law firm or specialist barrister to help with the case. This can save you a lot of money in the long run.
2. Enquire about fixed fees
If you have a less-serious type of case such as drink driving, drug possession, common assault, assault occasioning actual bodily harm or an AVO, you should always ensure that you receive a 'fixed fee' for your case, rather than just an estimate of costs.
A number of criminal law firms say that they have fixed fees, but many fail to publish them on their websites.
Instead, they will often wait until you arrive at the office and then try to squeeze the highest possible 'fixed fee' out of you. They may even tell you over the phone that they will give you a fixed fee, but then say that your case is not appropriate for a fixed fee when you get to their office.
These practices are unfair and unscrupulous. Our firm, Sydney Criminal Lawyers®, was the first to introduce published fixed fees to the criminal law profession way back in 2004, and our fixed fees are listed on our website for all to see.
This means you will know exactly how much your will cost right from the beginning – there won't be any nasty surprises down the track.
If your case doesn't fit into one of the fixed fee categories, we may still be able to give you a fixed fee after assessing your case. Otherwise, we will give you a realistic cost estimate – which will be contained in your cost agreement.
3. Read your cost agreement thoroughly
While ethical lawyers will never try to trick you into signing a dodgy contract, it is still very important to ensure that you read and understand your cost agreement.
Your lawyer should carefully take you through that agreement before asking you to consider signing it. There is nothing wrong with saying that you wish to take the agreement away to think it over.
Make sure you are very clear on what work will be undertaken and the fees you are agreeing to pay. Even if your lawyer agrees to do all your legal work for a fixed fee, find out whether this amount will include disbursements such as filing fees, photocopying or other expenses connected with your case.
Keep in mind that if your lawyer gives you an 'estimate of costs' rather than a fixed fee, it is simply that – an estimate – and is subject to change as long as that your lawyer explains the reason for any additional costs.
Also be clear about how you will be charged. Your lawyer may charge you based on their 'hourly rate'. It is common practice in the legal world to charge in six-minute 'billable units.' This means that any work that takes up to six minutes will be charged at one-tenth of the lawyer's hourly rate. For example, if a lawyer charges $400 per hour, even a one or two minute phone call they make will cost you $40.
If you have any questions, or are unclear or unhappy about anything in the agreement, voice your concerns with your lawyer BEFORE you sign – or go to another lawyer.
4. Preparation!
It may seem obvious, but it is worth remembering that the more work you do, the less your lawyer will need to.
So, if your lawyer is not prepared to give you a 'fixed fee', you may be able to save costs by helping your lawyer to save time.
While many lawyers offer a free first conference, it may help to email or fax your 'court attendance notice' and other relevant paperwork to them in advance, including your version of the events. This may enable your lawyer to spend more time going through your papers before the conference, increasing the time they can spend on advising you about your options and the best way forward.
It is also a good idea to write down any questions you have, and what you are hoping the lawyer can achieve for you in advance of the meeting. This means you won't risk forgetting something and have to call back later.
Putting effort into your case by, for example, preparing character references and/or a letter of apology if you intend to plead 'guilty', or the details of any witnesses or other relevant materials if you intend to plead 'not guilty', will save time and can help you to achieve the best possible outcome.
What if my lawyer rips me off?
If you are not given a 'fixed fee' and receive a nasty surprise when your invoice arrives, don't panic.
While many lawyers will automatically provide you with an itemised bill, all lawyers are required to do so if you ask. An itemised bill lists the nature of each task undertaken, the date, the time spent and the cost. This will allow you to see exactly where your money went. If you are unhappy with the itemised bill, tell your lawyer!
If you are not satisfied with their response, you can apply for an independent costs assessor to review the bill. They will determine whether or not your costs were fair and reasonable, and if not, will reassess the bill. Alternatively (or in addition) you can make a complaint to the Legal Services Commissioner, which can potentially lead to the lawyer being disciplined.
Being charged with an offence can be stressful enough, without having to worry about legal costs. Fortunately, it is possible to take control of the situation by finding the right lawyer and being informed. Your steps can save a lot of money and stress, and help you to get the best possible result in the shortest space of time.
Receive all of our articles weekly