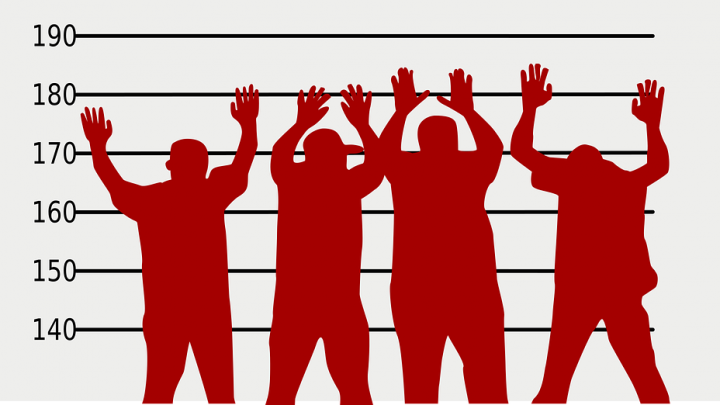 Four men have been arrested in raids across Western Sydney after the fatal shooting of a police employee in Parramatta last week.
More than 200 police officers raided properties in Wentworthville, Merrylands, Guilford and Marsfield early in the morning, arresting a 16-year-old boy, an 18-year-old man and two 22-year-old men; each of whom are suspected of radicalising 15-year-old Farhad Khalil Mohammad Jabar.
Jabar allegedly shot Curtis Cheng in the back of the head, and was then killed by police officers who ran out of the police station in response. Cheng had been an accountant for the police force for 7 years.
Shortly after the incident, Police Commissioner Andrew Scipione gave a press conference stating, "I can tell you this was a brutal crime … the footage I've viewed shows this particular man was deliberately targeted."
Parramatta: a "hotspot" for extremism?
Tabloid newspapers like The Daily Telegraph were quick to link the attack to the Parramatta mosque, propagating the idea that Parramatta is a hotspot for extremism.
Professor of Global Islamic Studies at the Alfred Deakin Institute, Greg Barton, agrees with that view, adding that radical groups may be using Parramatta mosque to find young recruits.
He claims that two radical groups are linked to the mosque, stating that:
"Both of these groups over the last couple of years have dropped into Parramatta mosque to pray … but also in the other sense of looking around for a young target."
Parramatta Mosque Chairman Neil El-Kadomi disagrees, telling the ABC:
"The boy, he did it alone. He died and his motive died with him … We've got nothing to do with it and I hate the linking of the mosque with the crime."
Perpetuating discrimination
There are concerns that linking the Parramatta mosque to the killing – and calling Parramatta a "hotspot for extremism" – will merely perpetuate discrimination and further alienate disenchanted members of the Muslim community, when we should be working together the stop the radicalisation of vulnerable youth.
Fighting radicalisation
Australian politicians and Muslim community leaders came together after the shooting in a public show of unity against extremism.
NSW Deputy Police Commissioner Nick Kaldas said that parents must make a concerted effort towards steering their children away from radicalisation. He believes that families and the wider community are the key to stamping out terror-related violence. He said:
"A lot depends on what happens at home. Unless the parents are talking to the kids, unless they're talking to them about what's right and wrong, chances are they will fall under some other influence."
Prime Minister Malcolm Turnbull urged Australians not to vilify or blame the Muslim community, stating that:
"It was doubly shocking because it was perpetrated by a 15-year-old boy and it underlines the importance of families, communities, leaders being very aware of whether young people are becoming radicalised."
Prominent Muslim-Australians have also spoken about the need for unity, with Australian Father of the Year Dr Jamal Rifi saying:
"We will come together, we will work collaboratively with the Federal Government and with the State Government, and also with the agencies to overcome this event of radicalisation."
This is an encouraging sign, and we can only hope that the community works together to eliminate extremism in all its ugly forms.
Receive all of our articles weekly