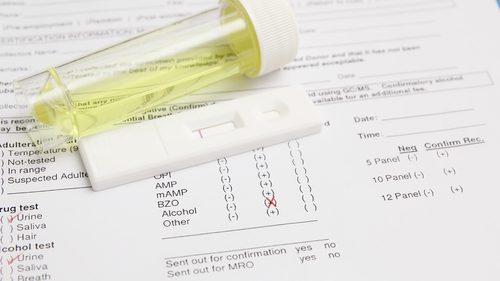 Free pill-testing kits will flood Sydney's music festivals this summer, despite Mike Baird refusing to formally implement the harm minimisation measure.
Fed up with the government's "unrealistic" zero-tolerance approach, drug reformists are taking matters into their own hands by vowing to hand out do-it-yourself drug-testing kits in what they have called a "protest manoeuvre".
The kits are the same as the 'presumptive tests' used by police to identify the presence of particular types of drugs. However, the rudimentary kits cannot confirm purity levels or the presence of many dangerous cutting agents.
 Experts fear the worst
As we sit on the brink of summer – the season for schoolies, Christmas, New Year, Australia day and an endless stream of music festivals – paramedics and hospital emergency department staff are gearing up for what they fear will be one of the deadliest seasons in Australian history.
On the same weekend that Victorian Footballer Riki Stephens took the dangerous drug that would kill him less than a week later, 16 other people on the Gold Coast were hospitalised after reactions to what they thought was ecstasy.
Originally Police suspected that the drug they had all ingested was the so-called zombie drug 'flakka', but subsequent toxicology reports told a different story, indicating a cocktail of MDMA and a synthetic version of LSD known as 'N-BOMe' or N-Bomb.
And just two weeks after Riki Stevens' family turned off his life support system, several people collapsed at the Horror Mansion Halloween Party at Moore Park.
One patient was making bizarre facial expressions as he was strapped to a stretcher and wheeled out and into a waiting ambulance. NSW Police went on to arrest at least 20 people for drug possession, with the drug GBH being suspected.
If the past couple of months are anything to go by, it's possible many more Australians could lose their lives before the end of summer.  And it's not just flakka, NBOMe and GBH concerning our emergency services workers. They are also bracing themselves for having to deal with the adverse effects of super strength ecstasy and illicit versions of the drug Fentanyl.
Pill testing
Those who deal first-hand with the adverse effects of illegal drugs believe our 'zero-tolerance' stance is costing young people their lives.
Harm minimisation advocate Dr David Caldicott says, "Pill testing reduces consumption by 60 per cent at the point of consumption."
Pill testing is routinely used in a number of European countries, providing information about the composition of drugs within just 30 minutes, and creating an opportunity to educate users about potential dangers.
But despite widespread support for pill testing, it appears that politicians like Mr Baird will continue to oppose the measure for fear of appearing 'soft on crime'.
Receive all of our articles weekly