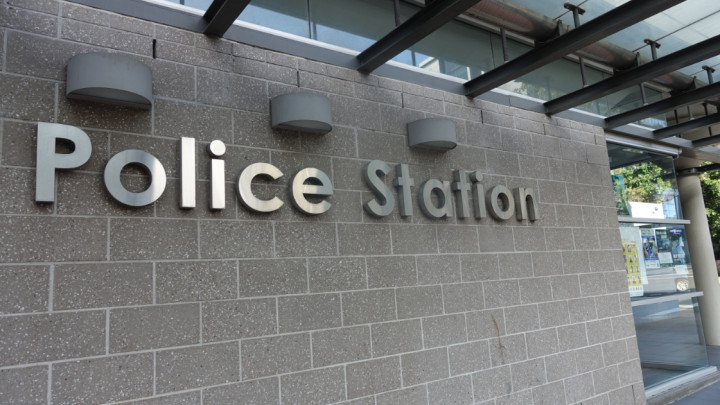 Last week, we published a blog about the courageous Sergeant Rick Flori, a former policeman at the Surfers Paradise Police Station who was suspended from work and charged with 'misconduct in public office' after leaking footage of his colleagues brutally bashing a handcuffed man.
This week, Gold Coast police have once again been hit with allegations of brutality, after another video emerged showing a man being assaulted by a police officer on 4 May last year, while two other officers watch on.
The man, 29-year-old Michael Cox, has his arms twisted and his head brutally slammed into the tile floor, despite being handcuffed. At no point does the man appear to resist arrest, or threaten or provoke the officer whatsoever.
Following the incident, Mr Cox was forced to take six weeks off work for a broken wrist. He is now seeking $100,000 in compensation for his injuries, and pain and suffering.
Incredibly, Mr Cox had been arrested that night for the relatively-minor offence of contravening a 'move on' direction after he himself was assaulted outside a Gold Coast nightclub.
He told police officers at the time, "I'm going mate, I just want to know that the other guy is going to get charged". He was later arrested for staying in the area.
The officer who assaulted the Mr Cox, Officer Nummy, has not been reprimanded or formally disciplined in any way.
Inquest into Police Culture
The strikingly similar incidents of police brutality, both linked to the same police station, have sparked an official review into Gold Coast police culture which began earlier this week.
The review has already heard appalling accounts of inappropriate conduct from officers attached to the Gold Coast Police Force, with around 100 current and former officers providing statements about their concerns.
One female officer told the review how she had been grabbed on the breasts, while other women in the force complained that senior officers were pressuring younger officers.
Others have complained of a 'desktop sex culture,' whereby colleagues regularly partake in sexual activity in the workplace. In one instance, a senior and junior police officer were caught having sex in the back of a police car whilst on duty.
Information has been received that sexual favours have increased the prospect of promotions and advancements, and on a more general level 43% of officers disagreed with the statement that 'recruitment and promotion decisions in this organisation are fair' in a survey taken last year.
Gay and lesbian officers have also spoken out about bullying and discrimination, including an officer who found the label 'gay' placed next to his name on a work roster.
History Repeating Itself
The review comes just four years after the findings of another inquiry into police misconduct were released.
Operation Tesco was an investigation spearheaded by the Crime and Misconduct Commission which looked into illegal conduct by police officers on the Gold Coast. It looked into allegations that police were involved in the supply of illegal drugs, bribery and organised crime.
The investigation was initially confined to the actions of three officers, but evidence of widespread crime and corruption emerged as the inquiry went on, leading the Commission to conclude that there had been:
'a general erosion of standards of conduct; alcohol abuse; improper use of official police resources or position; and a failure to recognise the seriousness of misconduct or inappropriate conduct.'
In response, the Queensland Police Service promised to implement stricter controls and policies to prevent future problems. These included better supervision of officers, procedures to deal with improper associations (including the receipt of gifts and gratuities), and better training to reduce the incidence of corruption and other forms of inappropriate conduct.
But despite these measures, the recent allegations suggest that there are systemic problems with the police force, and that much more needs to be done to prevent crime and corruption.
Some have gone so far as to demand a Royal Commission into Gold Coast police culture – similar to the Wood Royal Commission in the 1990s which revealed widespread corruption within the New South Wales Police Force.
Receive all of our articles weekly