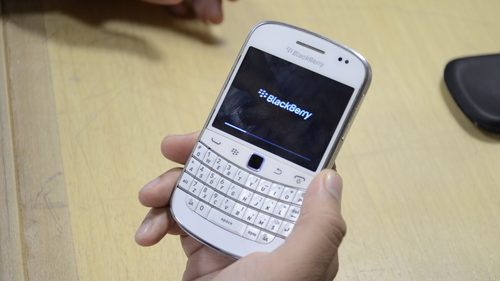 The Chief Executive Officer of encryption software company Phantom Secure has been served with a criminal indictment in the United States.
Canadian citizen, Vincent Ramos, and four of his associates built an $80 million empire developing encryption software used by those who wish to prevent the government and corporate competitors from spying on the contents of their telephone communications, including lawyers who wish to maintain client confidentiality, company executives who wish to prevent their secrets and plans from intercepted by competitors and, it is alleged, members of organised crime syndicates.
The indictment alleges that the Canada-based company knowingly participated in a criminal enterprise by selling modified Blackberrys to criminal networks.
Authorities claim the purpose of the prosecution is to disrupt criminal networks, denying suggestions it represents another way for state agencies to maintain control over citizens.
The technology
Phantom Secure sold Blackberry phones pre-installed with an encrypted mail and phone network, and with microphones, GPS, USBs and cameras disabled. The company also offered the service on Android devices, and with an instant messaging system.
The service was introduced in 2008 and users were assured anonymity. It was originally marketed as a product for high-flying executives who required a private communication device, although it quickly found its way into other markets.
Phantom also guaranteed users it could remotely wipe any of its phones – ensuring the destruction of evidence in the event the device was lost, stolen or seized.
The company's products have been extremely popular in Australia amongst lawyers keen to protect client confidentiality, business people who wish to keep their communications private, and allegedly with organised criminals to help them perpetrate offences. The Australian government's metadata retention laws – including the misuse thereof – have fuelled a broad interest in the technology.
The criminal charges
Mr Ramos and his associates are charged with "knowingly participating in a criminal enterprise" that "facilitated the transnational importation and distribution of narcotics through the sale and service of encrypted communications".
"Phantom Secure has generated approximately $80 million in annual revenue since 2008 and facilitated drug trafficking, obstruction of justice and violent crime around the world," the US Federal Bureau of Investigations alleges.
The indictment is the result of a year-long investigation involving the Australian Federal Police, the NSW Crime Commission, NSW Police and their counterparts in the US and Canada.
Authorities allege that Phantom Secure staff were remarkably indiscreet about the questionable use of their products. For example, undercover Canadian police reported that when asked if the phones were good for "sending MDMA to Montreal," Phantom staff replied that would be "totally fine."
Australia
United States authorities allege the software is particularly popular with organised crime in Australia, facilitating anonymous communications away from the eyes of law enforcement.
Phantom Secure has sold over 20,000 devices in 10 years, and over 10,000 of those have been in Australia – the company's largest customer base.
Australian authorities claim the devices have enabled the organisation of drug shipments into our country, as well as large-scale money laundering operations.
AFP Assistant Commissioner Neil Gaughan says encrypted phones are being used by a range of organised crime groups here.
"Anyone involved in high-level criminality, from extortions, to kidnapping and drug importations and even contracts for hire killings have been using Phantom Secure to communicate with a view that they have been able to hide their communications from law enforcement," he told the media.
Australian raids
In a measure designed to coincide with the US indictments, Australian police raided 19 properties in Queensland, NSW, Victoria and South Australia, seizing drugs, cash and 1000 Phantom Secure devices.
Assistant Commissioner Gaughan said the US indictment means the "weapon of choice" for organised criminals has been "disrupted and disabled on an unprecedented scale".
The US indictment also means those with a legitimate purpose for possessing the devices may be targeted, and that the government may have successfully removed an entirely legal avenue for securing privacy in the face of increasing state encroachments on civil liberties.
Receive all of our articles weekly
Author
Sydney Criminal Lawyers
Sydney Criminal Lawyers®
is Australia's Leading Criminal Defence firm, Delivering Outstanding Results in all Criminal and Driving cases. Going to Court? Call (02) 9261 8881 for a Free Consultation.