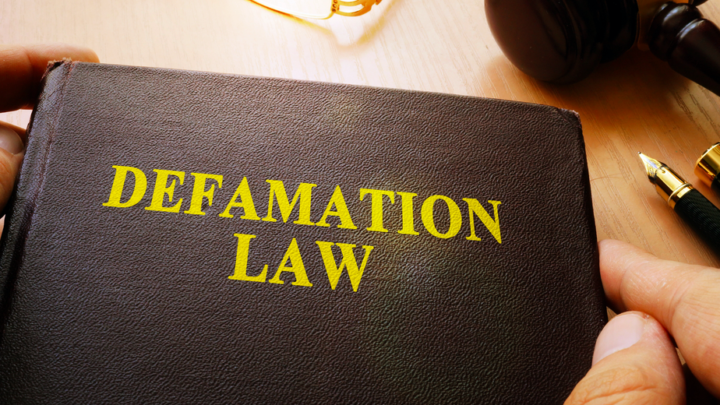 The Federal Court of Australia has delivered a ruling that offers a spark of hope for women who seek to protect themselves against sexist and demeaning remarks.
The court dismissed Former Liberal Democrat Senator David Leyonhjelm's appeal to overturn his court loss in a defamation case brought by Greens senator Sarah Hanson-Young.
Ms Hanson-Young commenced proceedings for defamation against David Leyonhjelm over comments the latter made outside parliament and on social media in 2018.
Mr Leyonhjelm told Ms Hansen-Young to "stop shagging men" after a Senate debate on legislation which sought to prevent violence against women, by relaxing laws relating to the prohibition on carrying pepper spray in public.
In 2019, when the original defamation case was heard, the Federal Court found that David Leyonhjelm did indeed defame Ms Hanson-Young, motivated by malice and an intention to publicly shame her.
Now, Leyonhjelm has been ordered to pay $120,000, which Hanson-Young says she intends to donate to charity.
'Stop shagging men'
In the original court case, Justice Richard White found Leyonhjelm had portrayed his then-colleague as a hypocrite and misandrist, after wrongly stating she had made a claim along the lines that "all men are rapists".
At the conclusion of a Senate vote in June 2018, Mr Leyonhjelm told Senator Hanson-Young that she should "stop shagging men". In a subsequent media statement, Mr Leyonhjelm claimed he had made the comment in response to an interjection by Senator Hanson-Young along the lines of "all men are rapists".
In the original court case, Justice Richard White found Senator Hanson-Young did not speak those words. Justice White also said that he accepted that the respondent was actuated by malice in that he published his claim concerning the applicant to a mass audience with the intention of publicly shaming her."
Ms Hanson-Young told the Federal Court she felt bullied and intimidated when the comments were made in the Senate chamber, and again during media interviews in June and July of 2018.
Appeal dismissed
When the original finding was handed down, David Leyonhjelm immediately appealed. His appeal has now been dismissed.
Sarah Hanson-Young acknowledges that the court process was difficult and protracted, but says the outcome "sends a timely and critical message that women deserve to be safe and respected in our workplaces, in our schools and in our communities."
Furthermore, the decision sends a strong message to parliamentarians that they are not above the law.
Parliamentary Privilege
Mr Leyonhjelm sought to defend the defamation proceedings against him on the basis of justification and qualified privilege.
But the court found that Leyonhjelm could not use the cloak of parliamentary privilege to shield him from the consequences of his words outside of Parliament.
The term parliamentary privilege refers to special legal rights and immunities which apply to each House of the Parliament, its committees and Members.
These provisions are part of the law of the Commonwealth, and apply because it is recognised MPs need to be able to debate matters of importance freely, to discuss grievances and to conduct investigations effectively without interference.
When Mr Leyonhjelm's comments were reported in the media, many Australians were aghast that the Sentor did not immediately apologise, nor did he receive a stern dressing down from any of his other colleagues.
The Senate did subsequently act, however, by passing a censure motion to the effect that Mr Leyonhjelm was responsible for "humiliating and intimidating a fellow senator" and "inflaming the situation" by publishing further "derogatory, defamatory and sexist" comments on social media.
Sexual harassment in politics
Harassment and poor treatment of women are highly prevalent at all levels of government.
The South Australian Government today released a report following a review by the Equal Opportunity Commission which found more than a quarter of respondents to a survey said they'd been sexually harassed while working at SA Parliament.
The report also found a culture of "minimising, normalising and keeping quiet" alleged incidents of sexual harassment.
The respondents alleged they'd been the victims of physical assault, indecent exposure and sexually suggestive comments, with one victim alleging sexual assault involving two MPs. The victim said after reporting the incident to colleagues and senior leadership in their party, they were told, "You'll be a rat if you say anything," and, "You don't report MPs."
The review was ordered last year after then Liberal MP Sam Duluk allegedly slapped a colleague on the bottom at a Christmas party. He was charged with assault and will face trial later this year.
The report also made 16 recommendations for the prevention and appropriate handling of sexual and discriminatory harassment in parliament and the workplace around it and noted that harassment could "only be eliminated through concerted efforts to create cultural change".
Receive all of our articles weekly