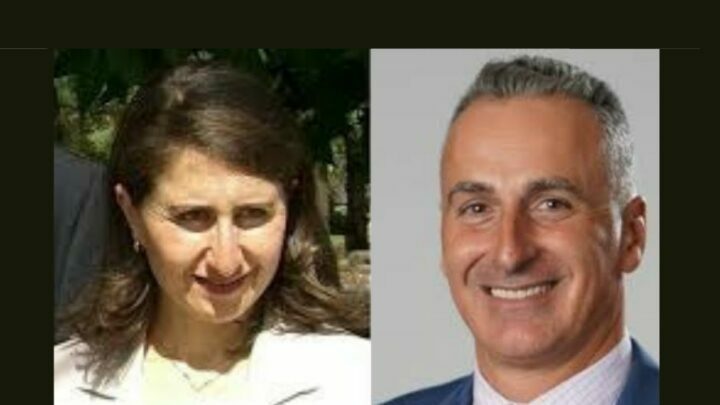 The Berejiklian Government is facing fresh corruption allegations, after the Independent Corruption Commission (ICAC) confirmed it will conduct a public inquiry into whether NSW MP John Sidoti "improperly influenced another person, or persons, to dishonestly or partially exercise any of their official functions".
The alleged corruption relates to development controls and rezoning of several blocks of land at Five Dock.
Corruption hearing
The public inquiry, headed by ICAC Chief Commissioner, the Hon. Peter Hall QC, will commence on 29 March 2021 and seek to determine whether Mr Sidoti "engaged in a breach of public trust by failing to make a number of pecuniary interest disclosures contrary to his obligations to do so under the Constitution (Disclosures by Members) Regulation 1983, the NSW Parliament Code of Conduct for Members and the Ministerial Code of Conduct."
Under the ICAC's Code of Conduct, MPs have a duty to cooperate fully with any processes established under the authority of the House concerning compliance.
Breaches of the Code may result in action being taken by the House in relation to a Member, and a substantial contravention amounting to corruption may result in a referral to the Office of the Director of Public Prosecutions (DPP) for determination regarding whether a criminal prosecution will be brought pursuant to the Independent Commission Against Corruption Act 1988.
Resignation
Mr Sidoti, formerly the MP for Drummoyne in Sydney and NSW Sports Minister, has been sidelined for the past 18 months, receiving no ministerial salary or other benefits pending the outcome of a preliminary ICAC inquiry.
The Member has now resigned ahead of the formal hearing.
 The latest in a long list of corruption allegations
It's yet another blow for the Berejiklian Government, which has been plagued with scandals in the past several months, including the high profile ICAC investigation into 'dodgy dealings' by former Wagga Wagga MP Daryl Maguire, whom the Premier admitted to having a secret long term relationship with over the course of several years.
ICAC recently confirmed it is extending its investigation into Mr Maguire to include an alleged 'cash for visa' scheme as well as further allegations he sought payment for property deals during his time as MP.
Mr Maguire resigned from the NSW Government in disgrace in 2018.
When Ms Berejiklian's personal relationship with Mr Maguire was revealed during ICAC hearings late last year, many people suspected that the Premier knew about his 'dodgy deals' and chose to turn a blind eye, breaching her legal obligation to report suspected corruption within government ranks.
Under examination by ICAC, Mr Maguire repeatedly said he tried to protect the Premier from knowing too much, and that he knew that some of his activities could place her in a position of conflict.
Premier denies knowledge of corruption
Ms Berejiklian has repeatedly denied any knowledge of the various business dealings of Mr Maguire.
She told ICAC she did not recall some of the conversations and text messages played to her as evidence, and despite other inconsistencies in her testimony, she has been cleared of any wrongdoing by the ICAC, although the entire saga has left her reputation tainted and her integrity in question in the court of public opinion.
Pork Barrelling and illegal shredding of documents
 Ms Berejiklian has also faced accusations of 'pork barrelling' related to the distribution of more than $25 million in Stronger Communities Fund grants, around 95 percent of which were allocated to councils in Coalition seats in the lead up to the last state election, which in itself is not illegal, but many voters consider it unethical.
Following the revelation that key documents relating to the allocation of these as well as other grants had been destroyed by her office, NSW State Archives and Records (SARA) conducted its own inquiry.
It found that the Office of the Premier breached section 21(1) of the State Records Act 1988 (NSW), which makes it an offence for a person to abandon, dispose of, damage, alter or neglectfully cause the damage of a state record.
The maximum penalty for this offence is a fine of $5,500.
Despite the finding, SARA decided not to prosecute anyone from the Premier's office.
Accountability is needed
Given this latest corruption scandal to hit her Government, and in light of the very serious allegations levelled at the Federal Liberal Party, it's fair to say that voters have had enough of politicians who seem to believe that they're protected by their positions of power and can behave any way they like, without consequence.
At all levels of government, nationwide, there needs to be much greater transparency and accountability for the actions of those who are elected by the voting public in good faith.
Receive all of our articles weekly