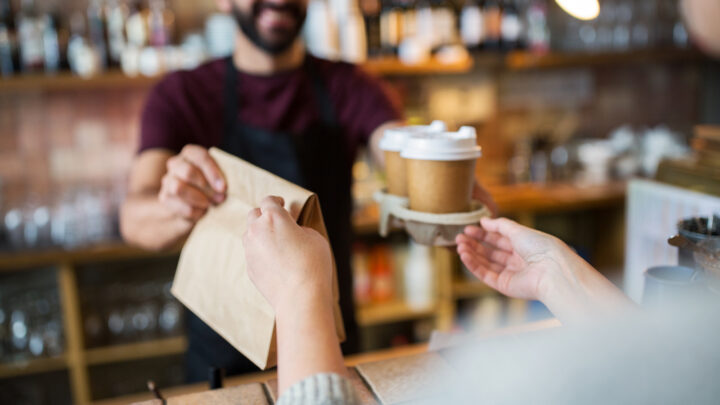 It's no wonder Victorians residents are getting twitchy. A woman has been fined for breaching Covid-19 restrictions by travelling more than 5 kilometres from her home to get coffee.
Under severe stage four restrictions, Victorians in metropolitan areas are not allowed to leave home unless it is for groceries, to provide care, or receive care, and to work. They must also stay within a 5 kilometre radius of their homes for shopping and exercise. The penalty for breaching these Stay at Home orders is $1652 on the spot, which can be extended through the Magistrates' Court for repeat offenders to a maximum of $10,000.
In the past few days Police have issued about 200 fines to people breaching the 'Chief Officer's Health Directions', including 60 people breaching curfew and 21 for not wearing a face covering in public.
This is in addition to figures given to a recent Parliamentary Inquiry which showed Victorian Police have handed out nearly 20,000 fines for Covid-19 breaches during the pandemic, far more than any other state.
'Extraordinary' Police powers
But this heavy-handed approach has been endorsed by the Victorian Premier who has given police extraordinary powers to enforce public health legislation, including introducing a new $4,957 penalty last month, which can be issued to anyone for breaching quarantine and isolation orders. It is the largest on-the-spot fine on the statute books in Victoria.
There are 1,750 police on the streets enforcing restrictions, which include a curfew between 8pm and 5am except for urgent medical care.
An additional 500 Australian Defence Force personnel, along with 300 additional authorised officers from the health department have been deployed to enforce door-knocking to make sure people who had tested positive to Covid-19 were staying at home.
People with Covid-19 are no longer allowed to exercise outside and need to be at home to accept door-knocks from authorities multiple times a day at random. Police also have the power to enter homes without a warrant and to arrest anyone who is in breach of the isolation order.
When the new self-isolation rules were put into place in early August, Premier Andrews himself said that enforcement was at a "whole new level".
But many are concerned that this authoritarian approach is not only taking its toll on the mental health and wellbeing of Melbournians who are generally trying to do the right thing, but who are also increasingly 'fatigued' by lockdown, but also that the hardline approach is also potentially increasing the number of people who will come into contact with the criminal legal system.
Courts are yet to see the full impact of the pandemic
The courts, which in many cases were severely back-logged before the coronavirus pandemic have had to delay many hundreds of matters and trials, and are currently only dealing with urgent or straightforward matters that can be easily managed via email, telephone or videolink.
The Justice system is yet to experience the full impact of the pandemic. While most cities around the world report that general crime has declined during Covid-10, precipitated by severe lockdowns, there has been an increase in family and domestic violence as well as cyber crime. Australia is seeing similar trends.
However, the criminal courts can still expect to face an influx of people protesting fines for public health breaches, and the civil courts are likely to be under pressure from an avalanche of "coronavirus-related litigation," that is, businesses chasing monies owed, employment issues, insurance claims etc.
"It's gone on long enough'.
Gardening franchise Jim's Mowing is currently preparing a multi-million-dollar lawsuit against the Victorian Government over stage 4 lockdown.
Founder Jim Penman says that he has repeatedly asked the Premier for hard evidence that what the company does contributes in any way to the spread of coronavirus and has received nothing.
Under Stage 4 restrictions, as a non-essential business, Jim's Mowing has had to cease operating, and yet, as Mr Penman says, "council workers are doing the same job, and in groups, and yet private contractors who work outdoors are being prevented from earning a living."
Mr Penman is likely to be only one of many disgruntled business owners who are considering their legal options as they watch their businesses crumble, despite some financial assistance from the Federal Government.
One group has already started a class action against Victorian Premier Daniel Andrews, estimated to cost hundreds of millions of dollars. The plaintiffs claim failures in the hotel quarantine system led to the draconian restrictions which have brought businesses to a standstill.
Despite case numbers starting to decline, Premier Andrews has said Victorians will have to wait until next week for more details on a "road map" out of stage 4.
Receive all of our articles weekly