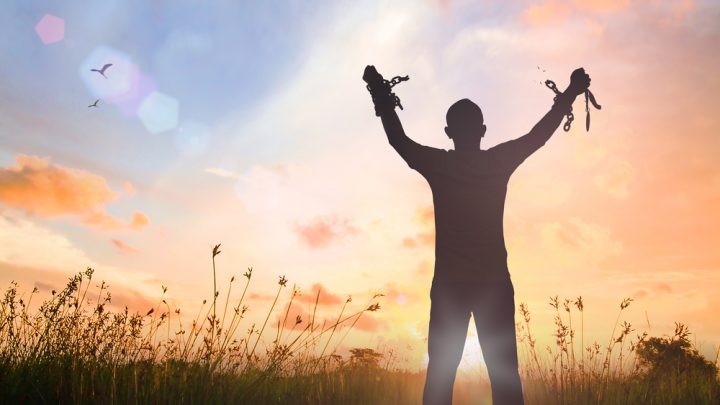 Imagine going to interview after interview, many of which seemed to be going well until you were asked about your criminal record.
The reality is that many who have spent time behind bars struggle to find a job, despite having the necessary qualifications and experience.
The fact that someone has 'done their time' does not necessarily mean that their punishment is over. In fact, time behind bars is sometimes called a life sentence – because it is something that continues to affect people for the rest of their lives.
Those who spend time in prison can't always pick up where they left off – returning to their old career or finding a new job can be tough, sometimes impossible.
Many positions require a clean criminal record, or at least the disclosure of any criminal convictions- and time in prison can lead prospective employers to put aside applications, even if the type of conviction is irrelevant to the requirements of the position.
It is legal for employers in NSW to discriminate on the basis of a criminal record; and offences for which a person received six months or more in prison will normally be on their record permanently.
But fortunately, a number of organisations have stepped-in to help former inmates to secure employment. Here are a few of them:
WISE Employment
WISE employment is a not-for-profit organisation that helps people from disadvantaged backgrounds, including former inmates, to gain employment and thereby minimise the risk of future reoffending.
It was the one of the first employment providers to be contracted by the Department of Education, Employment and Workplace Relations to assist former inmates to find jobs.
Its program has been going for over a decade – helping to connect thousands to the workforce after prison. It has service centres in NSW and Victoria.
WISE employment provides individualised plans for each job-seeker. Mentors provide support as well as comprehensive training for work skills and job placements, and arrange work trials with employers that partner with the organisation.
Toll Group – Second Step Program
Second Step offers 45 employment positions each year throughout Australia to people who have limited employment prospects.
The positions come with mentoring and support to help participants make it through the 12 month program. The majority of those who complete the program are offered full time positions.
So far, Second Step has helped over 500 people to find and maintain employment, and turn their lives around.
Community Restorative Centre
As well as assisting former inmates who are struggling with substance abuse and homelessness, Community Restorative Centre also assists with finding employment.
The Centre's Transitional Support Program provides support to those who are readjusting to life outside prison.
The Sydney program requires a referral at least three months before release from prison, either by Welfare, Community Corrections staff, or self-referral.
Salvation Army Australia ¬ – Employment Plus
Employment Plus provides a wide range of services which can help former inmates to find a job.
Consultants interview applicants and help create plans specifically tailored to the applicant's needs and skill set.
The service can help applicants to prepare resumes and participate in interviews, and can even assist with initial costs associated with employment – including uniforms and transport.
To date, Employment Plus has helped over half a million Australians get back into the workforce.
Although it may be difficult for inmates to secure employment after release, the task can be made a little less daunting with the help of professionals.
Receive all of our articles weekly