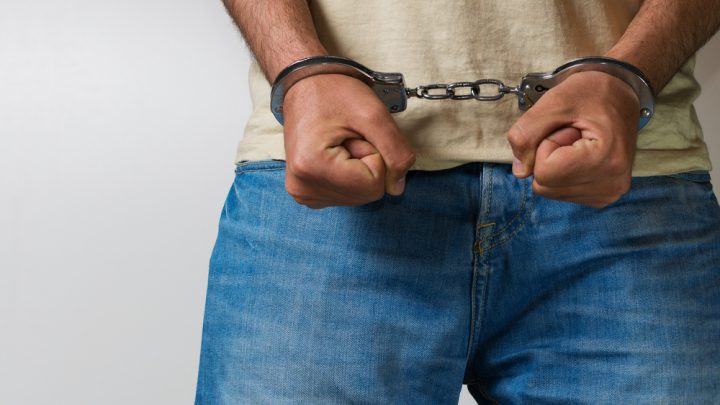 "How can you represent someone like that?"
It's the question many criminal lawyers dread.
As a defence lawyer who deals with people charged with serious crimes, it's the question that pops up most often.
I recently represented a client who pleaded guilty to the horrendous murder of a 2 year old child.
The case was all over the media.
Our firm was tasked with preparing submissions and gathering favourable materials for our client's sentencing proceedings.
As one can imagine, this is quite a lengthy and demanding process and we had many other cases to deal with during the intervening period.
One of those cases involved a client charged with 4 counts of assault (domestic violence related)', as well as several additional charges including 'stalk/intimidate' and 'breach of AVO'.
That client had a lengthy record of previous assaults and had also breached his good behaviour bonds.
The police papers set out that he repeatedly punched, kicked and whipped his girlfriend.
He admitted to the assaults during a police interview and came to our law firm after he had pleaded guilty to all of the charges.
Our client had been represented by another prominent criminal law firm who unfortunately failed to have any of his charges dropped or reduced in severity.
That firm made an unsuccessful application to have him released from custody on bail – and fair enough given the nature of the assaults and his terrible prior record.
The firm had told the client he was looking at a minimum of 12 months in custody.
Our client had been in custody for nearly 3 months when it came to the day of his sentencing hearing.
I did my best to amend the police 'facts' in the lead-up to that day and I made the case look a lot less serious.
I also obtained favourable materials including a very helpful report from a psychologist.
On the day of sentencing, and after a great deal of pushing, I ultimately convinced the Magistrate to give our client a good behaviour bond only – which meant that he was released from custody that very day.
While waiting for his release, my client's mother asked 'what's the most serious case you've had to deal with?'.
I told her 'I can't tell you about the specifics, but I'm in the middle of a very serious murder case at the moment'.
She replied, "How can you represent someone like that?"
This was an interesting response given that she was fully aware of the nature of her son's case and his criminal record.
It was only then that I really considered the question at length.
Personally, I find that being detached is extremely helpful as it allows you to be objective and to consider the set of circumstances before you from every angle.
Having a moral dilemma could potentially affect how you assess a case and how you represent someone throughout the proceedings.
While lawyers are not robots, we are also not tasked with being moral arbiters.
In order for the justice system to work, criminal defence lawyers must represent their clients to the best of their ability regardless of the case before them.
The prosecution will have an equally important role and the Magistrate, Judge or Jury will make the final decision.
It is not a criminal defence lawyer's job to let personal feelings affect his or her work.
Some people are more able to detach than others.
A lawyer who is easily shocked or emotionally affected is probably not cut out for an area such as criminal law, whether defence or prosecution. .
In relation to the 'murder client', I did not allow myself to become emotionally invested in the case or the final result.
It was a factual scenario and our firm represented him to the very highest standard from the day he came to us.
In the end, he received a non-parole period that was almost 5 years less than the 'standard non-parole period' – which was a very good result in the circumstances.
Receive all of our articles weekly
Author
Sydney Criminal Lawyers
Sydney Criminal Lawyers®
is Australia's Leading Criminal Defence firm, Delivering Outstanding Results in all Criminal and Driving cases. Going to Court? Call (02) 9261 8881 for a Free Consultation.