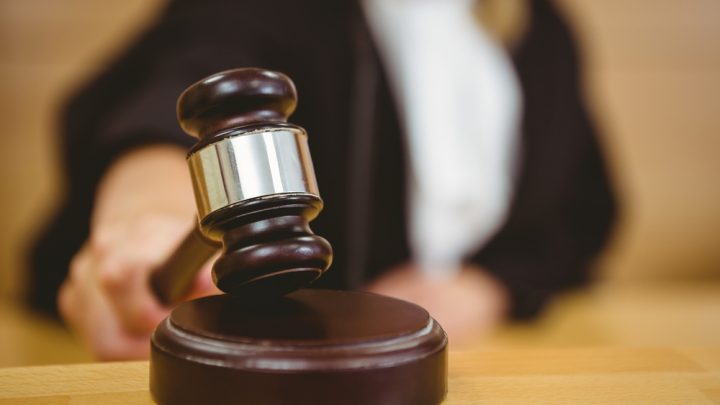 In May this year, a new bail act was introduced in NSW. The Bail Act 2013 signalled a radical departure from previous NSW bail laws.
Under the new act, simpler than previous bail laws, the focus is on whether or not a person poses an "unacceptable risk" or not.
This risk includes a failure to appear in court, to commit a serious offence, endanger the safety of victims, individuals or the community or interfere with witnesses. A person is only to be refused bail if they pose an "unacceptable risk" which cannot be mitigated by imposing other conditions on the bail.
This had replaced the older presumptions either in favour of or against bail that existed under the old law.
But just one month in, Premier Mike Baird has ordered a review of the new laws, as some decisions made under the new legislation have been controversial.
Under the old law, there was a presumption against bail for murder, but now, this presumption does not apply. These changes to the law has meant that it is possible for those charged with murder to be back on the streets, provided that they don't pose an "unacceptable risk."
One such person is Mahmoud "Mick" Hawi, who was charged with murdering bikie rival Anthony Zervas in Sydney Airport back in 2009. Hawi had appealed his conviction and the Court of Criminal Appeal set aside the conviction, sending the case back to be retried. From a Lithgow prison, Hawi heard the news that he would be no longer be awaiting his retrial behind bars.
The court found that the risks he posed could be adequately mitigated.
Hawi shelled out $700,000 which will be forfeited if he does not appear in court. He must also be of good behaviour and report to police daily.
The Crown argued strongly against bail, pointing out his active membership of the Comanchero bikie gang and the fact that he could pose a risk to witnesses.
Similarly, an accused wife killer, Steven Fesus has been let out on bail. He has already been refused bail twice under the old laws on charges of killing his wife back in 2007. An alleged sex offender has also been granted bail.
As it is expected that many more defendants will apply for bail under a "change of circumstance", we may be seeing many more people charged with serious offences back on the streets.
While these may be legitimate concerns, many have spoken out against an early review of the Bail Act.
Former DPP Nicholas Cowdery believes that the review after just one month is far too early and unnecessary. The NSW Bar Association also believes that a review at the present time would be premature.
Cowdery believes that the man appointed to do the review, former Attorney-General John Hatzistergos who is known for his "tough on crime" stance, simply will not have the time to conduct a proper review before he is expected to report in August.
He argues that it should be experts and not politicians who evaluate the effectiveness of the laws. The review is expected to include analysis of how the current laws are working, as well as potential improvements that can enhance community safety.
The Bill was the product of considerable time and work and should not just be overridden by a government after such a short time period.
While it is fair to say that those who spent time constructing the laws will want to see the policy given a fair go, community safety is obviously a higher priority.
Brad Hazzard, has stated that the community safety should be a primary concern. If these laws did have the potential to allow dangerous criminals who may commit more crimes while out on bail, then the leniency of the act will have been a disaster.
As of yet, it is too early to tell, and the laws as they are now do present a better protection of the principle innocent until proven guilty. The old law was complicated and certainly in need of reform. However it is not quite certain whether or not the new bail act is here to stay.
Receive all of our articles weekly