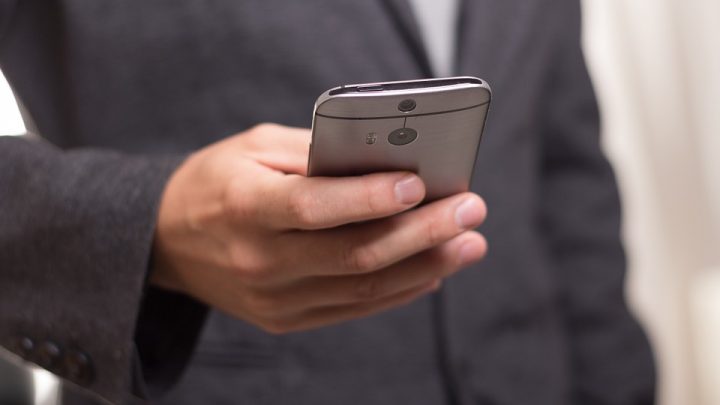 Smartphones are everywhere and recent technological developments have led to speculation that police may start using smartphones in a number of different ways to help make arrests.
Smartphone apps that allow the public to help find suspects and report minor offences online have already been developed in other countries.
In addition, police have been making increased use of tablets and smartphones within the police force to cut down on administration time and keep in touch while they are working.
The possibility of increased use of new technology by police has met with a mixed response, as some believe it would provide a valuable tool to protect businesses and the community, while others believe that the use of some technology could constitute a breach of privacy and human rights.
Facial recognition technology
The Queensland Police Service is rumoured to be in discussions about creating a smartphone app that makes use of facial recognition technology to distribute images of offenders and shoplifters, which the public can then access and identify.
The system, known as Facewatch, has been active for a while in the UK, with early results showing a 73% increase in the detection of crime.
Facewatch works by allowing shopkeepers and restaurant proprietors to make online reports if a crime is committed against them, and submit the reports as well as photographs and CCTV footage directly to the local police without having to wait for an officer to come to the premises to speak to them.
These images can then be uploaded by police and circulated to the public via an app, which people can open and search by postcode to looks at offenders in their area.
There is also a feature for local businesses to exchange information and update and circulate 'watch lists' of the most wanted offenders in their area.
The information passed between the businesses would be on a secure network that can't be accessed by the public, but concerns have been raised about the security of the information and how it could be used if it is inappropriately accessed.
A recent security breach in the UK meant that photographs and details of alleged offenders became available to businesses outside the network before the breach was fixed.
Although advocates of the scheme believe that it could save valuable police resources and time, other groups, particularly the Australian Council for Civil Liberties, have raised concerns about the possibility of unfair discrimination against alleged offenders and vigilantism by members of the public.
Online crime reporting
The NSW Police Force is reportedly considering a smartphone app that would allow members of the public to report petty crime online.
This community portal, known as 'have your say', would allow members of the public to report activities such as alleged cyber-crime and petty criminal acts such as minor theft, vandalism and graffiti directly to their local police via the app.
This smartphone app would allow users to track the progress of their investigation as well as making it easier and more straightforward for them to communicate with police officers.
Within the force
The use of smartphones and tablets within the police force is reported to have had positive results in New Zealand, with estimates that the use of iPhones and iPads by NZ police officers has increased productivity by 30 minutes worth per officer and per shift. In addition, they claim that the use of smartphones and tablets has directly led to a 13% reduction in crime.
The use of this technology has also had a number of other benefits, including reducing the pressure on radio communication systems and allowing for earlier response times.
The NZ police force argues that having less stress on police officers allows them to make better decisions, and where appropriate find means other than prosecution to deal with situations.
Police in NSW have begun a mobility trial using a range of mobile devices from Apple, Blackberry and Microsoft, intended to reduce time spent on administrative tasks at the end of each shift.
The use of communication technology such as smartphones and tablets to help the police carry out their work shows promising results, but there are also a number of legal and ethical implications that need to be considered, particularly where privacy is concerned.
Receive all of our articles weekly