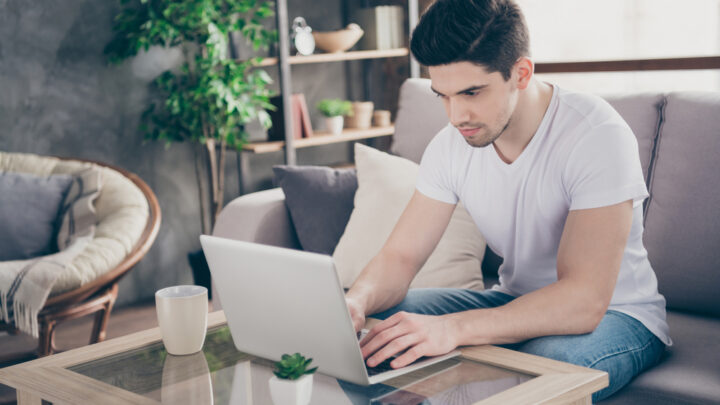 When someone close to you is pleading guilty to a criminal or traffic charge, the magistrate is permitted to take into account his or her character.
In fact, evidence of good character – as well as any steps taken to make up for the offending conduct and/or reduce the likelihood of future offending – may persuade the magistrate to impose a more lenient penalty than he or she would otherwise hand down.
You can assist your friend or loved-one to establish good character by providing them with a character reference for court.
A character reference is a letter addressed to the magistrate (in the local or children's court) or to the judge (in the district or supreme court) which he or she will read before passing sentence.
Here's a summary of the rules when it comes to writing a character reference for court.
Your character reference should be concise and succinct, as judicial officers have a lot of cases to get through on any given day. Around one to one and a half pages is ideal;
You should use a letterhead where possible;
It should be typed, dated, signed and addressed to Your Honour;
You should start by writing something about yourself and your employment, such as: I am a secretary at XYZ Pty Limited which is a building company based in Parramatta, Sydney;
You can add information about any positions you hold in, and contributions to, the community including any charitable work;
You should then described the length of time and circumstances in which you know the defendant eg Joe Bloggs has worked with XYZ Pty Limited for the past two years or so, and I have worked with almost every working day during that time. I have also attended functions and social events where Joe has been present;
You must inform the court that you are aware of the charges the defendant is facing and the fact he or she is pleading guilty eg I am aware Joe is pleading guilty to common assault arising from a fight in the Sydney CBD on 10 January 2021;
You should make clear that you aware of any previous offence committed eg Joe has informed me that he pleaded to a charge of assault occasioning actual bodily harm in late 2016, and received a section 10 bond for that offence;
You should then say something about your observations of the defendant's character eg Having observed Joe throughout that time, the current and past offence come as a surprise to me because I have always observed him to be a diligent, professional and level-headed colleague, always willing to help his fellow colleagues as well as his friends and family members;
You can give examples of the defendant's good character as well as how the offence appears out of character to you eg I recall a time when Joe, myself and a number of friends were at a social event in the Sydney CBD where a couple were having a violent altercation. Joe was able to calmly intervene and managed to not only break up the fight, but calm the pair down. I have also observed him diffuse a number of difficult situations at work, and so the current offence as well as the one in 2016 appear to be inconsistent with his general character;
Be realistic and don't exaggerate or use overly colourful language; for example, avoid phrases like, Joe is the best person in the world, he is the kindest, most loving and generous person I have ever met. Rather, use level-headed language and examples where possible, such as: During my time with Joe, I have observed him to be a kind, loving and generous person. I remember a time, in mid-2020 when Joe took it upon himself to organise a charity event for the cancer foundation.
Include your observations of the defendant's remorse eg Joe has discussed the incident with me at length on three separate occasions. It was clear to me that Joe has fully accepted responsibility for what he has done and is genuinely remorseful. He told me that no one should have to go through what his victim went through, and that being drunk is no excuse;
Talk about anything that suggests a reduced likelihood of reoffending eg I am aware Joe has regularly been attending alcoholic anonymous. He has told me that he has not touched alcohol since the date of the offence, and I believe this is true. I observed at a recent work event that Joe did not drink alcohol;
Talk about the impact of a heavy penalty, without exaggerating the situation eg I am aware that Joe's employment states that he is subject to a review if he receives a criminal record. I know he is extremely concerned about this, because another employee was dismissed last year after receiving a criminal record for a drug offence;
Don't tell the magistrate or judge what to do, that's a matter for the court eg don't say: You have to give Joe a section 10 or his life will be ruined.
Finally, a completed character reference should be reviewed by the defendant's criminal defence lawyer to ensure it doesn't contain anything that could harm the case.
Going to court?
If you going to court for a criminal or traffic offence, call Sydney Criminal Lawyers anytime on (02) 9261 8881 for a free first conference with an experienced defence lawyer who will explain your options, advise you of the best way forward and fight for the optimal outcome.
We offer fixed fees for most criminal and traffic cases.
Receive all of our articles weekly
Author
Sydney Criminal Lawyers
Sydney Criminal Lawyers®
is Australia's Leading Criminal Defence firm, Delivering Outstanding Results in all Criminal and Driving cases. Going to Court? Call (02) 9261 8881 for a Free Consultation.