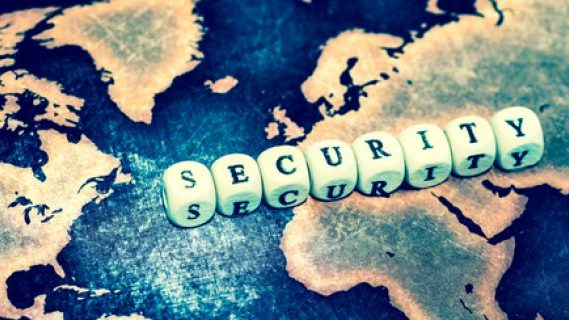 Australia's financial intelligence agency (AUSTRAC) believes millions of our hard earned superannuation dollars could be financing terrorism.
AUSTRAC says the possibility must be taken seriously, pointing out that only a handful of super funds disclosed more than half of all 'suspicious matter reports' (SMRs), suggesting that the majority of suspicious transactions are simply not reported.
AUSTRAC's survey of SMRs – jointly conducted by the Australian Federal Police, Australian Crime Commission and Australian Taxation Office – found 19 transactions totalling $260,000 which may have been used to fund terrorism.
"There is evidence foreign terrorist fighters have rolled over payments from APRA-regulated superannuation funds to SMSFs (self-managed superannuation funds), with the money ultimately being used for terrorism financing," the AUSTRAC report noted.
"Fighters may also be supported by family or others in their community who are accessing their superannuation savings legitimately."
Money laundering
The survey, which also acted as a risk-assessment of the industry, found that superfund accounts appear to be a low-risk, long term way for people to launder the proceeds of crime.
Under current legislation, anyone is able to park their money in the financial system legitimately and secure low tax capital gains.
Cybercrime on the rise
AUSTRAC believes that super funds are highly susceptible to cyber crime, noting that most of the surveyed funds reported being the subject of "regular" or even "daily" hacking attempts.
Overall, 85 per cent of all reported SMRs related to fraud or cybercrime.
AUSTRAC says our superannuation system is especially vulnerable to money laundering and the financing of terrorism, primarily because super is compulsory which means there are enormous numbers of accounts and transactions – making the industry impossible to properly monitor.
And because most of us 'set and forget' our super, we are less likely to detect fraudulent activity for days, weeks or even months after some of the money is gone.
AUSTRAC says that the problem of monitoring is compounded by the fact that we are able to make voluntary super contributions, the source of which may be difficult to verify – making it easy to launder money through the super system.
A further issue is the growth of online interactions, which decreases the number of real people (super fund staff) interacting with real people (super fund customers). With these faceless interactions comes an increased risk of failing to detect hacking and other fraudulent activity.
Some believe that our financial institutions are 'sitting ducks' for clever hackers, who have the potential to cause havoc through accessing and manipulating vast pools of money – something which could reduce confidence in the system as a whole.
The good news
That said, the findings of the AUSTRAC report are being used to formulate recommendations and ultimately implement changes to reduce the risk of fraud and other forms of criminal activity.
But the report is a warning to be vigilant about checking our accounts regularly, changing passwords frequently, refraining from posting identity information online and reporting suspicious activity immediately.
Or, of course, we can always save our money in a mattress or hole in the floor.
Receive all of our articles weekly