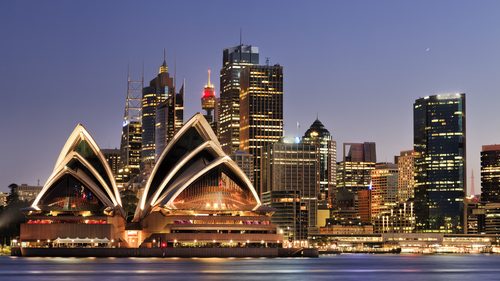 The most extensive study into illegal drug use in Australia has found that Sydney is the nation's cocaine capital, and that the use of crystal methamphetamine, or 'ice', is on the rise in rural areas.
The research, costing more than $3 million and facilitated by the Australian Criminal Intelligence Commission (ACIC), was undertaken as part of the National Ice Taskforce. It involved the sampling of wastewater at 51 sewage treatment plants which service 14 million people across the nation.
Testing was conducted into the prevalence of 13 drugs. Cocaine was found to be in the highest concentrations per capita in capital cities, with double the average level being found in Sydney.
The narcotic oxycodone, also known as "hillbilly heroin", as well as the party drugs fentanyl and ecstacy were found to be in their highest concentrations in country areas.
Concentrations of 'ice' were found to be amongst the highest in the world, when compared to other countries where waste-water analysis is routinely conducted.
The study also found that while the use of cocaine tends to spike on weekends, ice and other amphetamines are used more consistently throughout the week.
The research also tested for alcohol and tobacco. The Northern Territory showed the highest alcohol consumption, with up to an average of 6.6 standard drinks being consumed per adult every day in some areas. Tobacco consumption was also highest in the NT, and the drug was used at far higher than average levels in regional Tasmania and Queensland.
In the past, governments relied upon drug-use surveys which primarily use self-reporting by drug users and data from police, paramedics and hospital emergency departments. Such statistics is notoriously unreliable, especially self-reporting.
More recently, Australia has followed the lead of several European countries which have found that wastewater analysis paints a more accurate picture.
This is the first study of its kind undertaken in Australia, and the results will form a baseline for determining trends in drug use. It is hoped the research will help in the formulation of tailored programs for affected communities and ensure the efficient and effective allocation of funds.
The results come hot on the heels of the Australia 21 report which made 13 key recommendations for minimising harm associated with drug use, including a move towards decriminalisation.
Last updated on
Receive all of our articles weekly
Author
Sonia Hickey
Sonia Hickey
is a freelance writer, magazine journalist, and owner of 'Woman with Words'. She has a strong interest in social justice and is a member of the
Sydney Criminal Lawyers®
content team. Sonia is the winner of the Mondaq Thought Leadership Awards, Spring 2022.