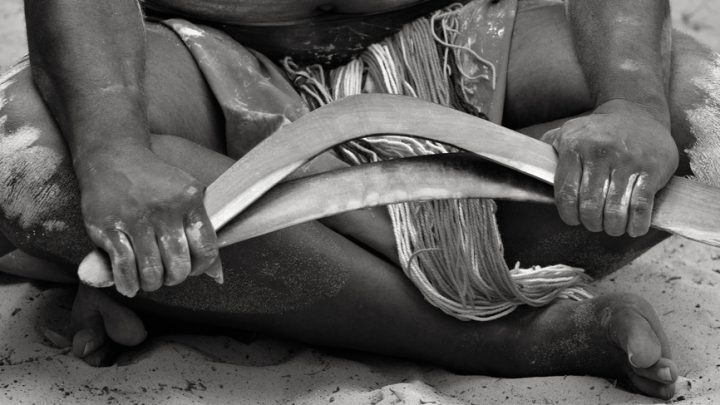 The Australian legal system is premised on notions of justice, fairness and equality before the law, but in reality the system often fails the most disadvantaged members of our community.
Amongst our most vulnerable are Indigenous Australians, who are often already affected by entrenched social prejudice and socioeconomic disadvantage.
A recent case highlights the very real problems experienced by those with non-English speaking backgrounds, including many Aboriginals and Torres Strait Islanders, and those who struggle to read and write.
The Case of Gene Gibson
In 2012, Aboriginal man Gene Gibson was 21-years-old and living in a remote Indigenous community in outback Western Australia. Like many others in his community, he grew up speaking his native language and was unable to read and write English.
When police asked him to attend an interview about the alleged murder of Broome man Joshua Warneke without an interpreter, Mr Gibson was understandably overwhelmed and confused.
Mr Warneke, also 21, was found dead by the side of Old Broome Road on February 26, 2010, after spending the night out with friends. An autopsy revealed that he had sustained serious head injuries.
After 9 hours of intense questioning by police, Mr Gibson allegedly made admissions implicating himself in the offence, despite the seriousness of the charges against him and having a 'limited understanding' of the English language. He ended up pleading guilty to the lesser charge of manslaughter – a plea that was readily accepted by the DPP. He was then sentenced to seven and a half years imprisonment, with a non-parole period of five and a half years.
But in July 2014, it was revealed that Gibson had been denied basic rights throughout the investigation process, including the opportunity to speak to police with the assistance of an interpreter, and the admissions were ultimately deemed inadmissible.
Supreme Court Justice Stephen Hall found that there was a:
'significant possibility that answers given by the accused [were] unreliable because he did not understand what he was being asked, could not communicate his own thoughts adequately in English or gave false answers in order to appear agreeable.'
A full inquiry into the matter was conducted, which found that, in addition to failing to arrange an interpreter, police had failed to properly caution Gibson about his right to silence, to record his interview, and to give him other rights as a suspect.
The discovery resulted in five detectives being stood down from their roles. Police Commissioner Karl O'Callaghan stated that he was also considering disciplinary action against another four officers.
A Systemic Problem
Western Australian Chief Justice Wayne Martin has recognised that such incidents are far from isolated, and that they can result in grave injustices.
As explained in a previous blog, people from non-English speaking backgrounds are defined as 'vulnerable persons' in NSW under the Law Enforcement (Powers and Responsibilities) Regulation 2005, which provides a number of protective provisions to these people.
These include the requirement that appropriate steps be taken to ensure that a caution is given and that an interpreter is arranged if:
because of inadequate knowledge of the English language, the person may not be able to communicate with reasonable fluency in English, or
because of any disability, the person may not be able to communicate with reasonable fluency.
The section also states that the custody manager must ensure that any such investigative procedure is deferred until the interpreter arrives.
Similar provisions exist in all other Australian jurisdictions.
The Chief Justice asserts that police are ignoring these provisions, with innocent people facing prison sentences as a result.
On top of this, the Chief Justice points out that Aboriginal persons often misunderstand English words, and unwittingly made admissions on that basis, and even tell police what they want to hear out of fear or a 'deference to authority'.
Indigenous Peoples' Rights campaigner Tammy Solonec gave the example of one Northern Territory Aboriginal man who sat through an entire murder trial using the only two words he knew – yes and good – before the court realised that he was clinically deaf.
With the WA government cutting funding to its Aboriginal interpreting service last year, there are concerns that further injustices are to come.
Receive all of our articles weekly