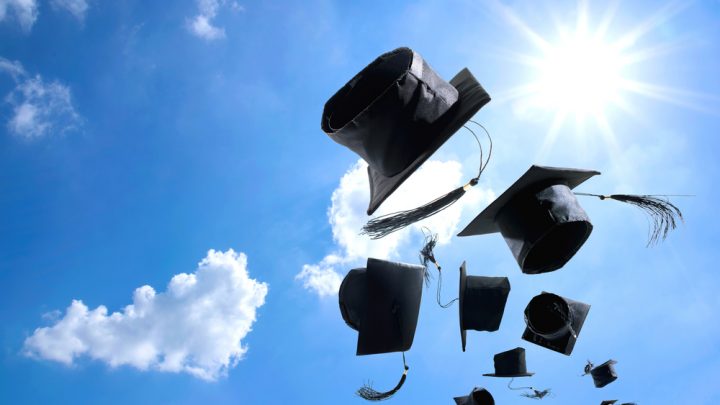 It's well known that the job market for young law graduates is tough right now.
You finish what seems like endless years of study, unpaid internships, and accrue a hefty HECS debt – all to find graduate lawyer jobs few and far between.
This is where Adlawgroup, an up and coming Adelaide law firm, steps into the picture. They offer graduates a chance to work for them – at a price!
That's right, young law graduates are being asked to pay for their own job, and it doesn't come cheap. It costs $22,000 for entry into the two year 'program'.
What is Adlawgroup offering?
The firm was advertising for an intake of 10-15 students in July, with a proposed second intake to take place in September. The positions were advertised on SEEK (but have now been removed) and described as an 'investment.'
The company website continues to advertise this 'investment', stating that the fee covers the cost of a practising certificate, and a "comprehensive continuing education program".
Like in NSW, law graduates in South Australia must be supervised for two years before they can hold a full practising certificate. Many graduates have difficulty securing these two-year supervised positions.
The Adlawgroup promises experience, which may help junior lawyers to land a much-sought after job in a few years time.
The firm says that they are responding to an oversupply of law graduates, and that it would be possible for graduates to make money, although it wasn't guaranteed.
Tina Hailstone, the firm's project manager, says that there is a possibility for graduates to obtain work from the firm's clients, although there is certainly no guarantee.
Is it legal?
While Adlawgroup portrays their move as a way for young lawyers to get ahead in the competitive environment, not everyone agrees.
The so-called 'unique opportunity' raises a number of legal and moral issues.
Lawyers Weekly reports that Law Society of South Australia president Rocky Perrotta is concerned.
While he does not know enough to give an opinion on the legality of the arrangement, Perrotta notes various complications surrounding the characterisation of the Adlawgroup offer.
He says it is difficult to determine whether there is an employment relationship (which would come with certain obligations on the part of employers), an independent contract, or even a consumer-service provider relationship.
While the company claims positive feedback from applicants, the Fair Trade Ombudsman does not seem too happy about the arrangement, and a spokeswoman has indicated that it may actually be illegal to charge employees for undertaking a job.
An investigation into the matter continues: law graduates are advised against handing money over in the meantime.
Would you pay $22,000 for a job?
Finding a job for young lawyers is not easy. To put it into perspective, there are around 12,000 new law graduates each year, while there are just 60,000 lawyers Australia-wide.
Adelaide currently has three law schools, which makes job competition tough. Graduates from other states are similarly suffering, with 36 law schools currently operating Australia-wide.
Back in the 1980s, there were just 12, meaning that in just a few decades, the number of Australian law schools tripled.
The Adlawgroup business model is clearly taking advantage of the lack of opportunities in the legal profession, yet the firm has reported receiving considerable interest in the arrangement.
It would certainly be concerning for such exploitative arrangements to become the norm for those starting out in Australia's legal profession.
Receive all of our articles weekly