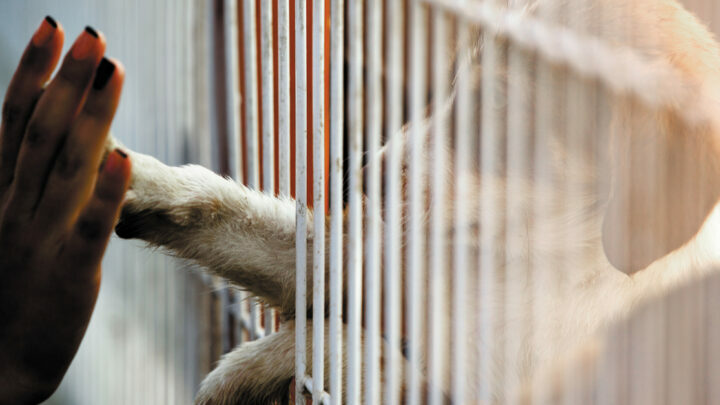 New legislation aimed at savings the lives of animals in shelters has passed in New South Wales. 
The Companion Animals Amendment (Rehoming Animals) Bill, which was introduced by Animal Justice Party MLC Emma Hurst late last year, has now passed both houses of NSW Parliament. 
Making councils more accountable 
The new laws compel local councils to take certain steps towards rehoming seized or surrendered animals before they are euthanased, which will provide further safeguards for unwanted and impounded animals in New South Wales. 
For some years now, animal shelters have come under fire for euthanising animals as a cheaper solution than finding them homes. 
Killing of dogs over COVID concerns
Last year, the Bourke Shire Council shot 16 dogs, including puppies. despite at least two rescue organisations offering to take the animals. 
The council claimed the dogs were not able to be picked up by a rescue team from Cobar because of COVID-19 public health orders in place at the time, which placed certain restrictions on travel.
The news horrified the nation made worldwide headlines, receiving public condemnation from a number of other countries. 
Celebrities have also expressed their dismay, with well-known comedian and animal rights activist Rickey Gervais tweeting a link to the story with the remark: "Stupid c***s" and football legend Gary Lineker calling the decision "idiously absurd".
The incident resulted in investigations by the RSPCA, the NSW Ombudsman and Office of Local Government. 
And while it was made clear the rescue organisation was well within the rules to have travelled to collect the dogs, there were no laws in place at the time to make the council accountable over the killings. 
Euthanasia is 'cheaper' than rehoming 
At the time, Local Government Minister Shelley Hancock said the NSW government would launch a comprehensive review of animal rehoming practices in council pounds and consider any need for legislative reform to reduce euthanasia rates.
The Bourke Council mass killing, which included a new mother and her pups, was one event which precipitated a change in the legislation. There are other horrific stories too, including reports that in recent years one NSW pound euthanised nearly 150 dogs and more than 130 cats and released less than 40 animals to rescue groups. 
According to another statistic, almost 4,000 dogs and 8,000 cats were killed by NSW pounds over the 12 month period 2019-20, only about 10 percent of these animals were killed because of illness or disease.
The issue is that some councils are not working with animal rescue groups, others are simply inundated with unwanted animals. 
Surge in companion animal adoption during Covid 
It's a timely change to the law given that during the pandemic many people have adopted animals. During the initial wave of Copvid-19 restrictions, RSPCA NSW recorded a significant increase in adoptions across the state. In the same period, Pet Rescue recorded the 'biggest surge in animal adoption in 15 years'. 
There have been fears, given the experience in the UK, which saw hundreds of companion animals abandoned after lockdowns ended, that shelters would be overwhelmed with animals once people returned to work and could no longer look after them. 
Thankfully, so far, that doesn't seem to be the case here. 
But it is not the only issue. Australian data shows that a quarter of pets are surrendered because their owners can't afford their basic care. 
And, as a result of the pandemic, many people have lost jobs and homes and have no hope of also looking after a pet, so this may change in time. Restrictions may be easing but the economic and social effects of the pandemic will be felt for some time to come. 
Receive all of our articles weekly